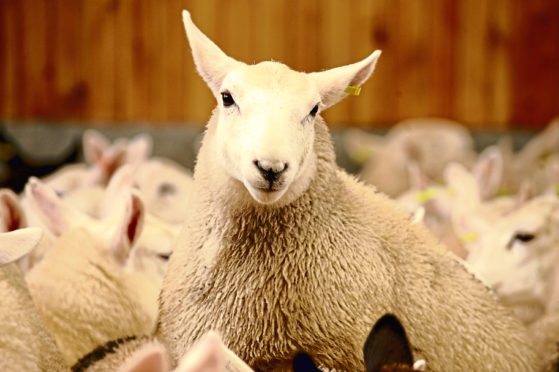 Farm leaders yesterday called for certainty and clarity over the way in which industry will transition from the Common Agricultural Policy (Cap) into post-Brexit policy.
Representatives from a number of farming organisations made the plea while giving evidence to the Scottish Affairs Committee.
The group of MPs was taking evidence on the future of Scottish agriculture after Brexit at SRUC's Oatridge campus on the outskirts of Edinburgh.
NFU Scotland director of policy, Jonnie Hall, said while the Cap had brought stability in terms of support payments, it had stifled innovation and often incentivised inertia.
He said while industry accepted that agricultural policy needed to change, the process of change needed to be managed carefully.
"Scotland has an extremely diverse agricultural landscape and profile, and that sets it apart from the rest of the UK," said Mr Hall.
He likened this diversity to an Achilles heel, and said while it offered strength, it posed challenges in terms of developing policy.
"You need to tread very very carefully when talking about common frameworks across the UK," added Mr Hall.
"Don't undermine Scotland's interests in that process and at the same time it's absolutely vital that Scotland's devolved capacity to set agricultural policy for its own ends remains intact in a post-Brexit situation."
Sutherland crofter and chairman of the agri-working group at the Scottish Crofting Federation, Russell Smith, said producers needed clarity on future trade deals, as well as support payments.
He said uncertainty was hanging over the store lamb market and clarity was needed on the level of any potential export tariffs after Brexit.
Mr Smith added that support payments were vital for crofters and upland farmers.
He said: "If that support goes down, then you will continue to see animals going off the hills and that will lead to depopulation.
"We need some assurances that in the long term the level of money coming in is going to be the same."
Quality Meat Scotland chairman and Borders farmer Kate Rowell said MPs needed to realise the dominance of the livestock sector in Scotland, compared to other parts of the UK.
She said: "Fifty-thousand people depend on the red meat industry in Scotland (for employment) and livestock is 38% of agricultural input.
"Livestock is predominantly more important in the Scottish rural economy."
On the move away from Cap to new policy, she said: "It's important that the transition is gradual. These changes need to come and productivity needs to be increased, and we need to be doing more for the environment.
"It's going to be a managed transition over a period of time or else there is going to be chaos in the agricultural sector."
Scottish Land & Estates agricultural policy adviser Eleanor Kay said the industry's departure from the Cap offered an opportunity to be "bold and innovative" and revitalise Scottish farming. However, more details were needed on how this process was going to work.
She said: "For an industry to prepare for change, it has to know the direction of travel from government.
"Whilst we do have a (Scottish) Agriculture Bill on the cards, we don't know when it's going to come or what it is going to support."