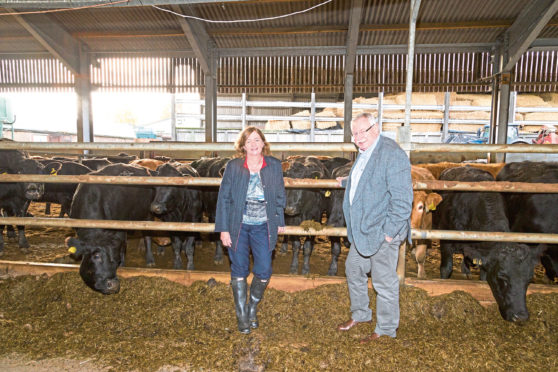 Scottish agriculture has the potential to boost its productivity value by £4 billion over the next 10 years says Professor Wayne Powell, principal and chief executive of SRUC.
That would bring the industry in Scotland into line with farm performance levels already being seen in The Netherlands, parts of Scandinavia and New Zealand, he told a press briefing in Edinburgh yesterday where the key focus of attention fell on the college's continuing drive to gain university status and the progress of the £35m development of its Barony campus in Dumfries.
While stating that diet and health requirements and climate change are both major issues for Scotland's farmers, Prof. Powell selected on-farm productivity as the biggest challenge facing the industry today.
"We currently have a productivity gap with countries like the Netherlands and New Zealand, both of whom display differences to us in their R&D investment and very strong focus on collaboration," he said, adding that as SRUC drives towards university status, there will need to be increased collaboration with bodies such at the James Hutton Institute, Moredun Research Institute and others.
Describing today's SRUC as something of a 'sleeping giant' Prof. Powell said the aim, going forward, was to enable Scottish farmers to contribute fully to the country's 2030 food and drink exports target of £30bn, warning that failing to close the current farm productivity gap would leave the industry with a '£4bn shortfall in 10 years' time'.
Questioned on the £35m Barony project, announced last September, and what might also take place in SRUC's north and central locations, the briefing session revealed that options are being looked at but that solutions for both remain 'complex'. It was stated that the commitment to a three-campus structure was key to the college's university ambitions and that the one-campus debate had 'been had'.