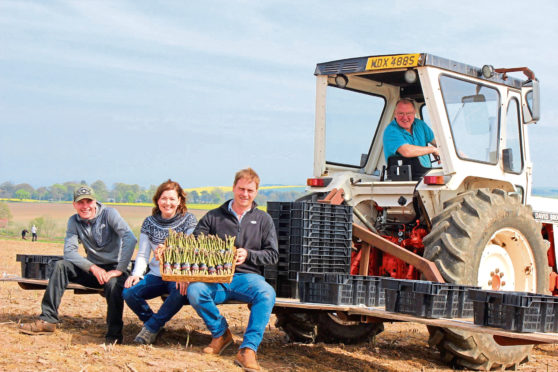 The Angus asparagus season kicked off this week at Myreside Farms Produce, Lunan Bay, where growers Neil and Jillian McEwan started harvesting their 15-acre crop in perfect conditions.
The McEwans planted asparagus for the first time last year and are delighted with the progress of their new crop, which has already attracted high-profile chefs to the farm to make their own special selections.
"Jamie Scott from The Newport restaurant and Martha Doyle, who has an awarding-winning restaurant in Montrose, have both been here to pick asparagus for their customers," said Jillian.
"We're also supplying products to several other top chefs, including Nick Nairn."
Having decided to seek a good niche product diversification for their farming business, Neil and Jillian opted to try asparagus after attending a growers' conference in Kent to explore the feasibility of growing the crop in Angus.
Jillian said: "It's a tricky crop to grow, especially as far north in the country as we are.
"And especially as we grow our asparagus in the field, rather than under polytunnels, which many other growers use."
It takes about three years for asparagus to reach maximum yield, although a limited harvest can be taken from the first year's growth.
This allows the crop to draw energy from the sun over its first summer and develop its root system over the winter.
Once it reaches full maturity, however, an asparagus crop should produce good yields for eight to nine years.
"This year we're expecting to harvest about 200 bundles a day for about six weeks, running from now until the middle of June," said Jillian, adding that each bundle weighs about 250 grams.
"Our output this year is twice the amount of product we harvested last year and we'd expect to take even more per day next year when the crop should be up to its maximum yield."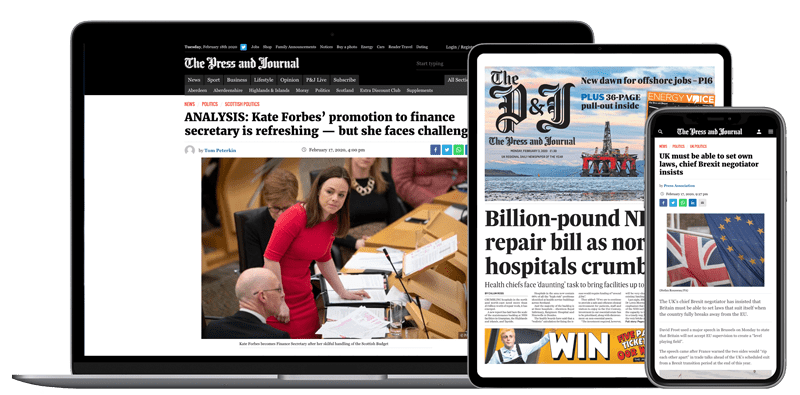 Help support quality local journalism … become a digital subscriber to The Press and Journal
For as little as £5.99 a month you can access all of our content, including Premium articles.
Subscribe