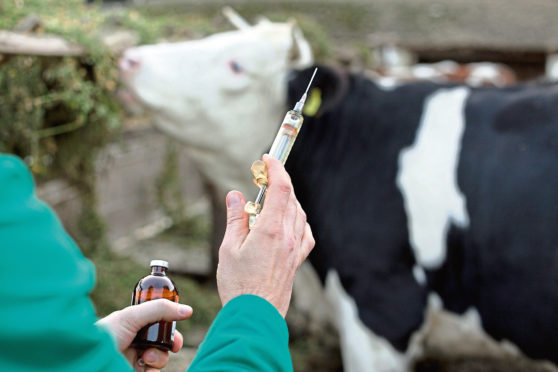 Farmers and crofters have been urged to think carefully before importing livestock from areas that are known to be infected with Bluetongue virus (BTV).
Industry organisations, including NFU Scotland, the British Veterinary Association and the National Sheep Association, have issued a statement asking farmers to follow protocols when importing stock into the country.
Although the UK is officially BTV free, the midge-born disease is circulating around Europe.
"Bringing in a disease like bluetongue into the UK would have severe consequences on the health and welfare of our livestock," said the statement.
"In addition to these costs, if there is spread into the national herd or flock, the country loses disease-free status, which can have an impact on trade."
The organisations called on everyone in the livestock industry to be vigilant when importing livestock from high-risk areas.
"All livestock arriving from countries affected by bluetongue are tested for infection with the virus, and animals that test positive are culled with no compensation," added the organisations.
"Any premises that bluetongue-infected animals were imported to will then be placed under strict animal movement restrictions for several weeks while surveillance is carried out to rule out any further spread."
They said guidance, which was published last year, advised any farmer importing an animal to make sure they have the correct paperwork to confirm the animal has been vaccinated.
In addition, farmers should consider what additional guarantees a seller can provide, such as a pre-export test to prove immunity to BTV.
Lastly, farmers are asked to consider pre-vaccinating their flock or herd against the relevant strains of bluetongue before introducing new animals to their holding.