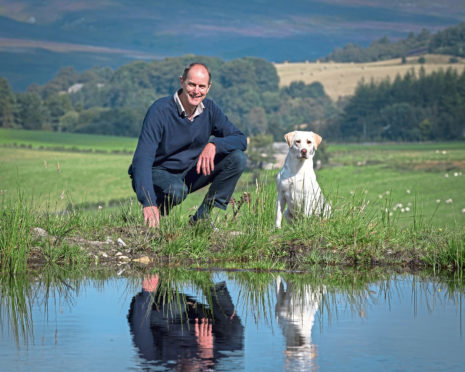 Crown Estate Scotland is giving its tenant farmers extra funding towards future business planning.
The government agency, which manages more than 90,000 acres on four rural estates on behalf of Scottish Ministers, is offering its tenants funding towards their share of the cost of the Integrated Land Management Plan (ILMP) scheme.
The scheme, which receives 80% government funding, provides farmers with both a professional review of their business and tailored advice.
Crown Estate Scotland is offering up to £500 per tenant farm, on a first-come first-served basis, to help cover the farmers' share of the scheme cost.
"Farmers are facing a number of challenges right now and we hope that this announcement will help our tenants to access the business planning support which will help them future-proof their business," said Crown Estate Scotland head of property Andy Wells.
"As a responsible landlord we want to help our tenants plan and prepare their businesses for future challenges."
Crown Estate Scotland assets include the Glenlivet and Fochabers estates in Moray.