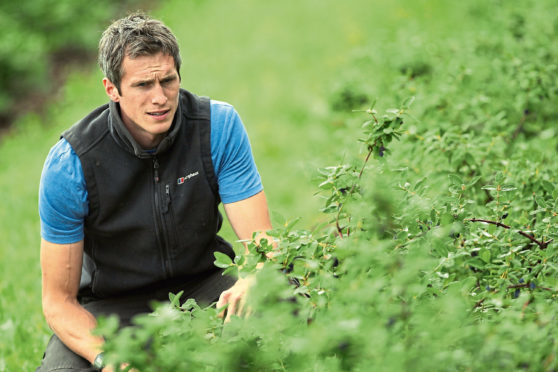 A new project will look at the potential for honeyberries to be marketed as a premium healthy food.
Honeyberries, the fruit of the honeysuckle, are high in antioxidants and rich in vitamin C.
They are similar in taste and looks to blueberries, and can be eaten raw or used in jams and jellies.
Scottish Honeyberries Ltd – a newly established farming co-operative that grows and markets honeyberries – has been awarded £23,160 from the Collaborative Innovation Fund, operated by Highlands and Islands Enterprise and Scottish Enterprise.
The co-op will use the funding for work with the James Hutton Institute to research honeyberry crop types and their nutritional and commercial potential.
Stewart Arbuckle of Arbuckle Farm, near Dundee, who leads Scottish Honeyberries Ltd, said the co-op was established in response to increased interest in growing the berries in Scotland. It aims to establish orchards to produce premium frozen fruit and honeyberry wine.
"Scotland's climate is perfect for growing honeyberries so we are delighted to be awarded a grant to help us develop the market feasibility of honeyberries to add to Scotland's booming business in strawberries, raspberries, blueberries and blackberries," he said.
Aberdeen's Inspectahire Instrument Co Ltd was awarded £32,520 to develop an ultrasound technique to measure the level of whisky in a barrel.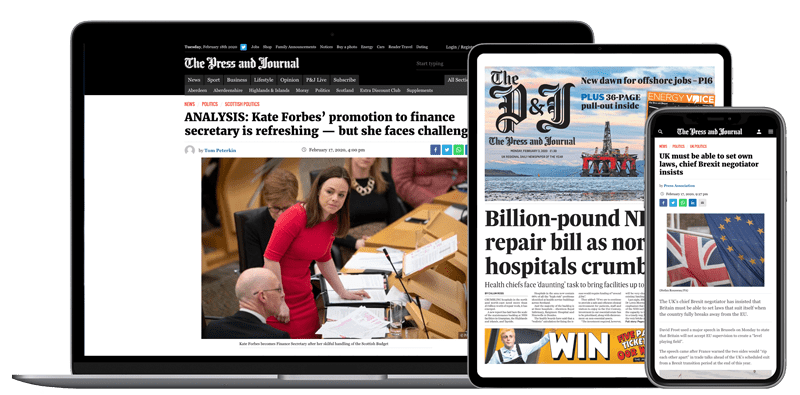 Help support quality local journalism … become a digital subscriber to The Press and Journal
For as little as £5.99 a month you can access all of our content, including Premium articles.
Subscribe