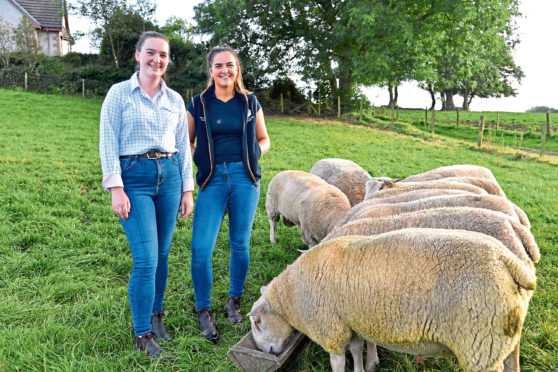 Sisters Eilidh and Erin Duncan from Aberdeenshire have become well known on the agricultural show circuit since establishing their Braemuir Charollais flock 10 years ago.
The duo, from Barnyards, Clola, near Peterhead, have had a number of championship and interbreed wins with home-bred stock at local and national events over the years.
They exhibit at six shows throughout the summer with parents Gary and Diane, and sell tups and females at Aberdeen & Northern Marts' Thainstone Centre near Inverurie.
It was their grandfather and renowned flock master Jimmy Wilson who introduced his granddaughters to the breed when he gave them two in-lamb gimmers bought at Lanark market from Sheena Coghill's Hekra flock on Orkney and the late Richard MacInally of the Dykecroft flock, Lanark.
Since those two foundation females the flock has virtually remained closed, with only one other female bought in and tups purchased at premier sales.
The first two females gave the youngsters their initial taste of show success when they went on to breed show-winning lambs.
"Our breeding inspiration comes from our granda and because we started out breeding sheep as youngsters, fellow breeders are always willing to help us improve," said Eilidh, 18, who works as a trainee ROV tech pilot at Helix Energy Solutions Group in Dyce, near Aberdeen.
"Granda has been a great mentor and told us to accept the fact that we might not always win but will come back striving to do better.
"He was predominantly a Suffolk breeder but he wanted us to try something different and, at the time of giving us our sheep, believed the Charollais breed was coming into fashion, particularly in commercial flocks."
With Eilidh working full-time away from home and Erin, 17, in her last year of school, the sisters dedicate the majority of their spare time to the 23-ewe flock and rely on help from their parents during busy periods such as lambing and preparation for shows and sales.
Lambing kicks off inside at the end of December and, depending on the weather, ewes with lambs are put outside within the first week.
"So many people think that because Charollais sheep are bald they aren't hardy enough to cope with the outdoors but they have definitely shown us that they can," said Eilidh, who pointed out that ewes and young lambs are often outside during the day in the snow.
"New-born lambs are up on their feet within minutes and the ewes are great mothers. Even the gimmers click instantly."
The Duncan sisters strive to produce quality rams for pedigree and commercial use and continue to sell rams to returned buyers either privately or at Thainstone.
Two well-known breeders, Myfyr Evans, of the Rhaedar flock and Russell Gray, of the Leelaw flock, are among those buyers.
Mr Gray's purchase was Eilidh and Erin's top-price ram to date of 1,500gn which they sold to him privately at the Royal Highland Show, while Mr Evans paid 900gn for their pen leader at Thainstone last year.
The majority of recent prize-winners and stock for sale from the Braemuir flock are by Loanhead Single Malt, a stock tup which was bought as a tup lamb at Worcester three years ago in partnership with Sheena Coghill.
He has more than paid his way and was recently sold due to most of the flock being sired by him.
This year it was a dream come true for the sisters when they secured the Charollais championship at the Royal Highland Show with a home-bred gimmer named Braemuir Diamond. She is by Loanhead Single Malt, bred out of a home-bred ewe by Riverdale Noble, which is a previous show winner.
Eilidh and Erin have been selling rams at Thainstone for 10 years now and have topped the Charollais trade for the past two years, as well as securing a number of championships in the pre-sale show.
The sisters have seven entries by Loanhead Single Malt forward for next week's event, including six tup lambs and one shearling.
One of the tup lambs stood reserve champion at Keith Show and is a full brother to the Royal Highland Show champion gimmer.
Surplus females from the Braemuir flock are also sold at Thainstone, with ewes and in-lamb gimmers sold most years at the Aberdeen Christmas Classic at the end of November.
On giving advice to new breeders, Eilidh said: "It's important to remember that just because you may only have a few sheep, it doesn't mean you won't do well in the show and sale ring.
"If you put in enough effort and listen to advice from established breeders, you will always be pleased by the results."
A strong entry of 735 pedigree rams is destined for ANM's annual multi-breed show and sale at Thainstone on Tuesday.
Entries include 265 Suffolks, 279 Texels, 15 Bluefaced Leicesters, 12 Border Leicesters, 46 Charollais and 118 entries of other breeds including Beltex, Blue Texel, Rouge, Vendeen and cross-breds.
Judging starts at 8am with the Suffolk rams, followed by Bluefaced Leicesters at 8.30am.
Border Leicester judging kicks off at 9am.
This is followed by Charollais at 9.30am, Texels at 10am and all other breeds at 11am.
The sale opens with the Suffolk rams at 9.30am in ring two.
Well-known flock masters from across Scotland have been selected to judge the pre-sale show.
These include: Mark Baxter, the Bungalow, Troup Home Farm, Gamrie, Banff, for Texels; Stephen Sutherland, of Sibmister, Thurso, for Suffolks; Steven Smith from Scobshaugh, Cortachy, Kirriemuir, for Beltex; Muriel Ross, the Arr, Nairn, for Bluefaced Leicesters; Colin Scott, Wester Biffie, Maud, for Border Leicesters; and Ewan Gordon, Wellheads, Huntly, for the Charollais section.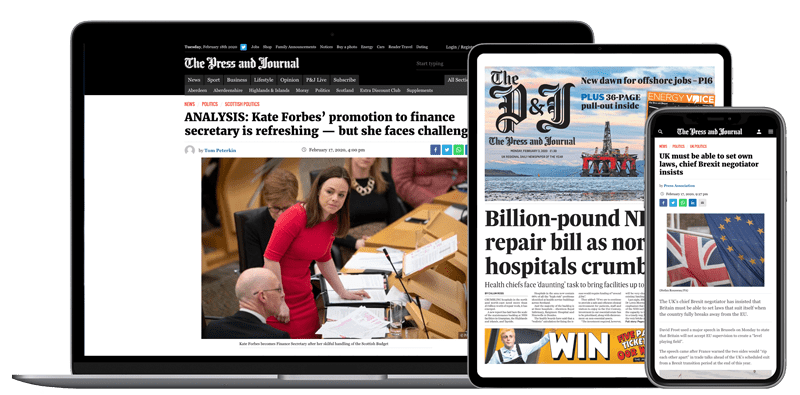 Help support quality local journalism … become a digital subscriber to The Press and Journal
For as little as £5.99 a month you can access all of our content, including Premium articles.
Subscribe