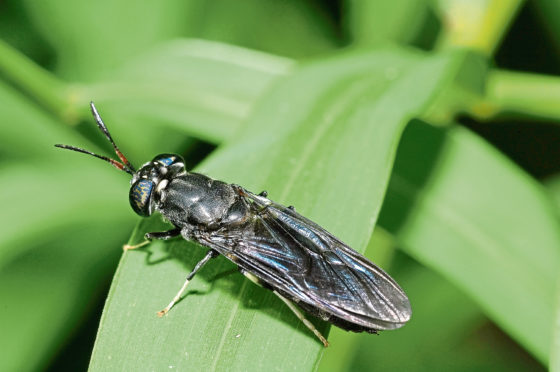 Insect farming could soon become commonplace in Scotland, according to Zero Waste Scotland, which has published a new how-to guide on the practice.
The organisation says farming insects, such as black soldier flies, could be a sustainable, new way to produce more food using fewer resources.
It could also reduce waste and carbon emissions as the bugs could be fed on food waste and then used as feed in the fish farming, pet, pig and poultry sectors.
"Farming insects in Scotland might sound unlikely or unappetising but it could play a significant role in solving Scotland's food waste problem and reducing our reliance on imported crops like soy for agriculture and aquaculture, which drives up the carbon emissions behind the climate crisis," said Zero Waste Scotland's bioeconomy specialist, Dr William Clark, who produced the guide.
He said an insect farm, which can be set up in a few shipping containers, had the potential to produce around 100 times more protein per year from the same amount of space than farmed chicken or cattle.
"Insect farms offers a reliable, sustainable 'circular economy' solution to the protein gap.
"For although the world produces enough food for everyone, more than a third of it goes to waste so people don't get the protein they need," added Dr Clark.
"On top of that, farming insects can also produce valuable by-products such as biodiesel, bioplastics and organic fertilisers."
There are no insect farms in Scotland. However, a growing number of people are showing interest in the sector.
Thomas Farrugia, who set up insect breeding business Beta Bugs with support from Zero Waste Scotland, said: "It's great that Zero Waste Scotland has produced this guidance, which really ties into the interest we're seeing in diversification from traditional farmers and other businesses."
The guidance is available at zerowastescotland. org.uk