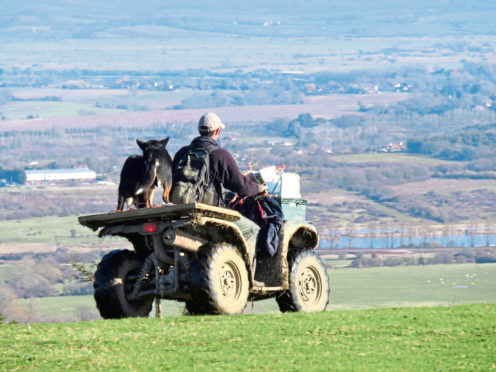 Tenant farmers, landlords and their agents are being urged to postpone spring rent reviews and on-farm inspections arising from the waygo amnesty process.
Tenant Farming Commissioner (TFC), Bob McIntosh, along with NFU Scotland and Scottish Land and Estates, is urging all parties to adhere to social distancing rules and avoid face-to-face meetings during the coronavirus pandemic.
In a statement, the Scottish Land Commission said: "We are advising landlords and tenants to postpone rent reviews due this spring unless these are likely to be straightforward and can be concluded without the need for a face-to-face meeting."
On the issue of the waygo amnesty, which ends on June 12, the commission said: "If matters cannot be settled without an on-farm inspection, this should be postponed until the restrictions are lifted.
"We are asking all landlords and tenants to be reasonable about allowing the process to remain alive even after the end of the amnesty period.
"They should agree in writing that they will enable finalisation of amnesty claims to be carried out, if necessary, after June 12.
"Where such agreement cannot be reached, the TFC should be informed."
The Scottish Tenant Farmers Association has called for the amnesty deadline to be extended due to Covid-19.
Rural Economy Secretary, Fergus Ewing, said: "I have asked my officials to consider whether the amnesty process needs to be extended.
"However, there is a legal process in place, and that can continue even in the current circumstances. I would urge tenants and landlords to work together to ensure a reasonable and fair approach to this and to all matters."