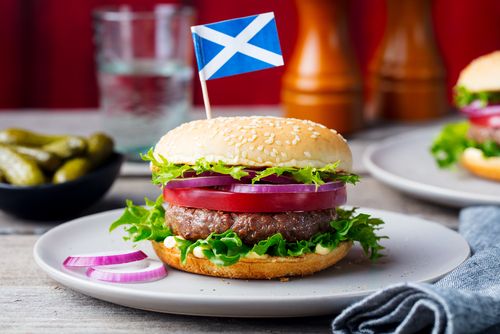 Beef industry leaders have called on the UK Government to make local sourcing a requirement for cafes, restaurants and pubs participating in the Eat Out To Help Out initiative.
The scheme, which aims to help the hospitality sector during the Covid-19 crisis, aims to entice people to go out for a meal by offering a 50% discount on meals, up to a maximum of £10 per person.
It will apply on meals and soft drinks bought on Mondays, Tuesday and Wednesdays throughout August, and customers will pay the reduced price before businesses claim the outstanding balance weekly from the UK Government.
The National Beef Association (NBA) has welcomed the scheme but described it as a "missed opportunity" to help UK farmers and thank them for producing food during the pandemic.
In an open letter to the chancellor, NBA interim chief executive Neil Shand called on the government to make it a requirement that all eateries taking part in the scheme buy local food and support local farmers.
"Perhaps now is the time for the public and the service sector to thank their food producers by lending their support in some small way," said Mr Shand in his letter to Rishi Sunak.
"It would be a way of showing the country's appreciation to those who have worked tirelessly to feed the nation if the government were to apply some pressure to the pubs and restaurants who will benefit from the extra funding."
He added: "The agricultural workforce has, as ever, worked through thick and thin, through fair weather and foul, producing a regular and stable supply of food for the country.
"They have not been furloughed. They have not had time off. Neither have they been quite as obviously appreciated as they should have been."
Mr Shand said ensuring eateries buy local would give the scheme a double benefit – helping to secure jobs in the hospitality industry and providing a "well-deserved thank you" to UK farmers and food producers.