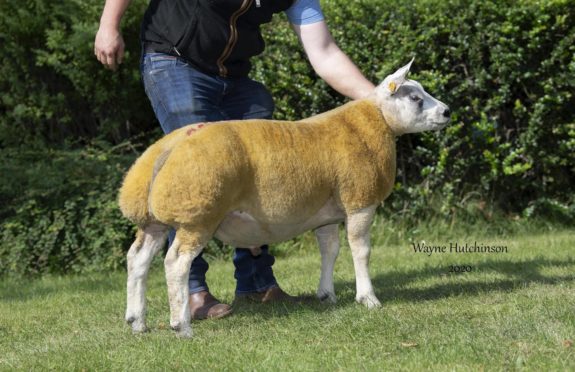 A new auction record price for a ram lamb of 45,000gn was set at the Beltex Sheep Society's premier sale of rams and females.
Averages were up across the board at the sale at Harrison and Hetherington's Borderway Mart in Carlisle.
In all, 653 shearling rams sold to average £1,390, compared to £1,152 for 687 last year.
A total of 161 ram lambs levelled at £1,664 – compared to £1,201 for 192 in 2019 – while 246 gimmers cashed in to average £920. This is up from £651 for 289 gimmers last year.
Setting that new record when sold to Paul and Christine Tippetts, Hackney, and Wilodge Flocks, Shropshire, with Richard and Jamie Jerman, Brilley, taking a one-third share, was Matthew Burleigh's Matt's Flash Harry ET.
This February-born embryo is by the 11,000gn Kingledores Edmund bought last year and shared with the Bodoney Flock, while his dam is the Hackney Corker-sired Matt's Do Nut.
"I was looking for something with a bright outlook and plenty of lift as well as great character and muscle, and he has it all," said Paul of his purchase.
It was a fantastic few days trading for Aberdeenshire's Stuart Wood when he topped the shearling trade on both of the first two days as well as selling the joint top priced gimmer. His entry of 29 averaged £3,407 across the three-day sale.
Leading the way at 16,000gn was Woodies Explosive, a naturally-bred son of the 5,000gn Bailey Brook CR7.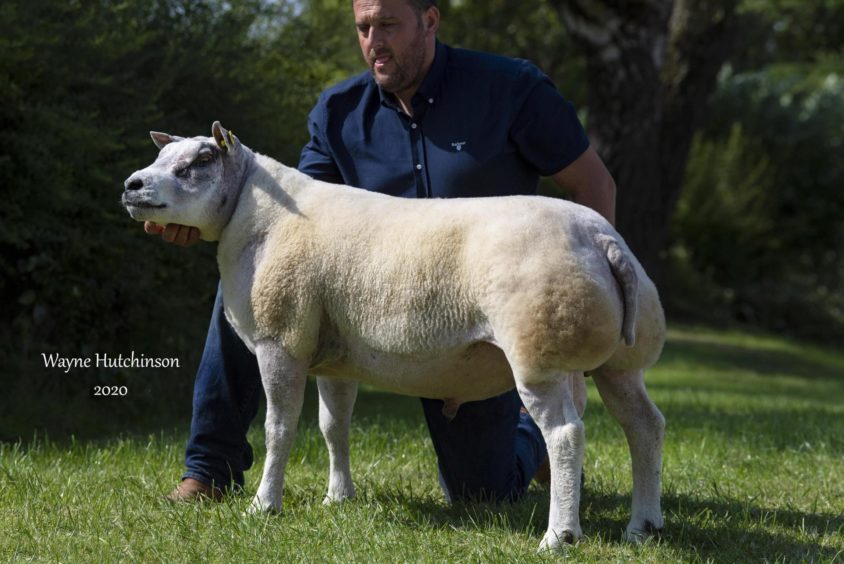 Heading back to Aberdeenshire when knocked down to Alan Miller for his Lurg flock, Explosive is out of the Loandhu Bonzo-sired Woodies Crunchie Nut.
The very next lot, Woodies Emperor ET, then sold for 14,000gn in a three-way split to Ali Jackson, Tiptop; Jonathan Watson, Tweeddale; and Jamie Gregory, Speir. His dam is the interbreed champion at the 2018 Highland Show, Woodies City Girl, by Carrigans Bob Lee Swagger, and his sire is Airyolland Choco.
Another shearling from Stuart's young son Murray's pen also made 14,000gn when sold to Matthew Burleigh, Matt's Flock, and Victoria Bowring, Windmill Flock. Murray's Expert is by the 4,200gn Kingledores Demonstrator.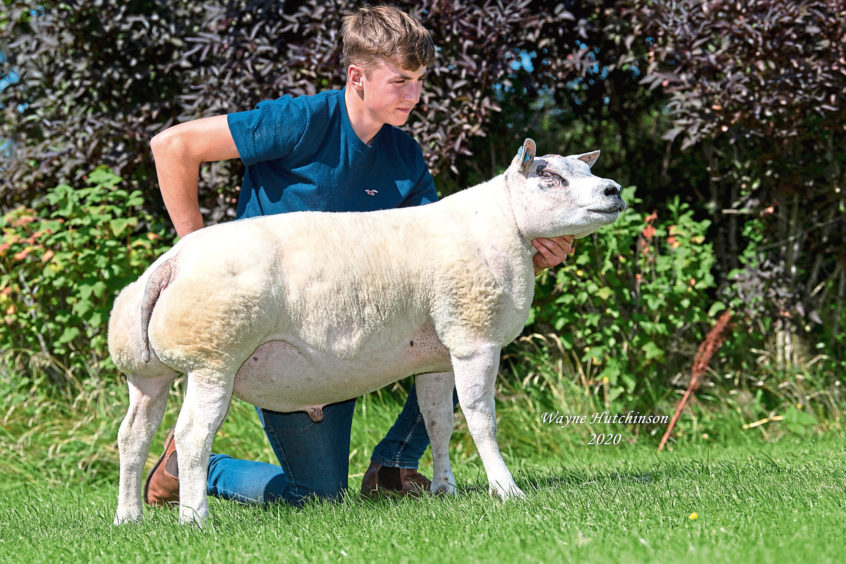 Also making 14,000gn was the first in from Bryan Ryder's pen in the shape of Ryder Enrique ET which was knocked down in a two-way split to Raymond Flaws, Woodwick, Orkney, and Colin Mair & Partners, Aviemore Flock, Turriff. His pedigree features Aviemore Casual on to the Ryder Wee Willie Winkie-sired Ryder Anneka.
Lastly, the Cumbrian Buckles boys sold their Buckles French Toast ET for 11,000gn to the Ingram family for producing cross tups at Logie Durno, Aberdeenshire.
He is by the 10,000gn Gyffin Dexter.
Shearling ewes topped at 7,000gn twice including for Stuart Wood's Woodies Earwig, by Woodies Cookie Monster.