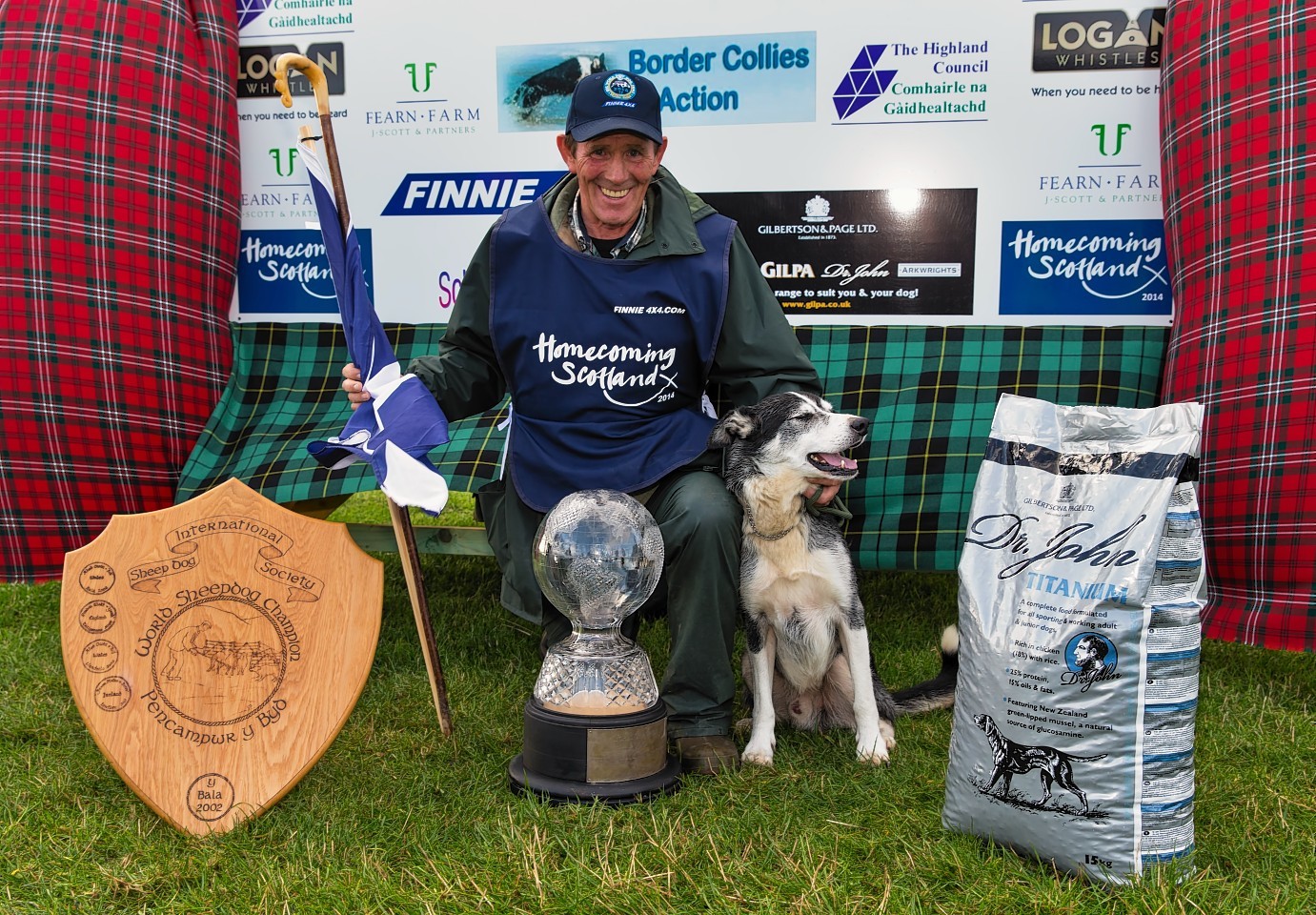 Scotland has a new world champion after Caithness farmer Michael Shearer outmanoeuvred his international opponents to win the World Sheepdog Trials competition in the Highlands.
Held over four days near Tain, the event attracted competitors from 24 countries, including Brazil, Japan, New Zealand and Canada.
However, it was a home-bred pairing of Mr Shearer and his sheepdog Bob who claimed the honours on Saturday.
Three of the finalists ran two dogs – Mr Shearer, with Bob and Jim, Kevin Evans with Greg and Jimmy, and Mosse Magnusson with Llanfarian Jim and Myllin Davey.
One woman – Susanne Lejuez from the Netherlands, – made the cut for the final with her dog Eryri Jaff.
The event climaxed with a parade of flags on the field where all the action had unfolded.
John Scott, of Fearn Farm, who hosted the event, said: "It was a great show with a superb atmosphere.
"There was so much going on, apart from the competition itself, such as the Drakes of Hazard, which involved ducks being herded into pens, similar to the sheep."
Another popular attraction was the Strathnairn Farmers Association working demonstration group, which had a range of vintage machinery on show.
Among the exhibits was a tractor-powered threshing mill made by Allan Brothers of Aberdeen, a hand-operated seed dresser and an 1880 McDonald of Portsoy reaper.