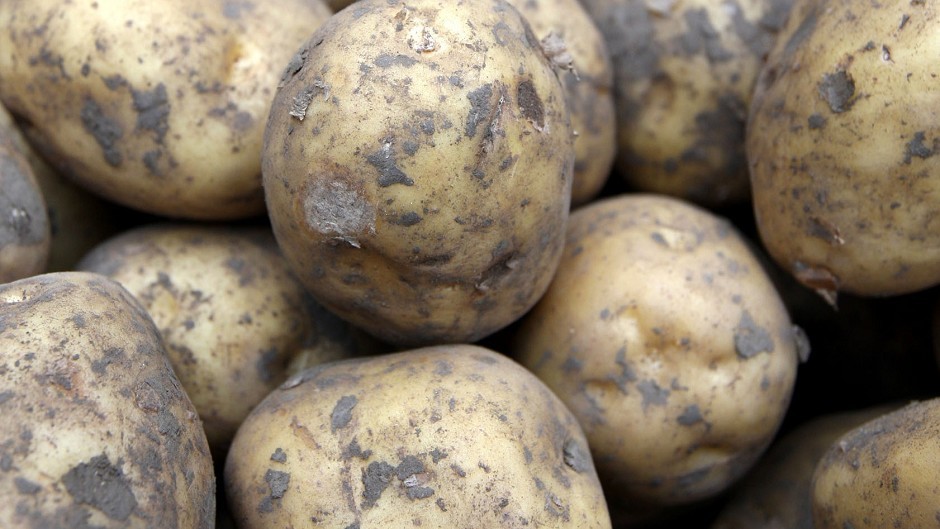 Scottish tattie growers have warned they could be forced to call it a day if market conditions don't improve.
The warning from NFU Scotland comes at a time when supermarkets are selling potatoes for a retail price of between £500 and £1,500 tonne, while farmers are only receiving an average of £50 a tonne for their produce.
The union says many growers are now questioning their future in the sector, with farmgate prices a far cry from the estimated £150 a tonne cost of production.
The situation has been made worse for some growers by packers reducing both the volume and price of potatoes they had contracted to buy, leaving many producers without a home for their produce.
It is feared much of this year's bumper GB potato crop – thought to be more than 5.7million tonnes – will end up as feed for livestock.
At a recent meeting of growers in the Borders, farmers called for more work to be done to promote tatties as consumption statistics suggest households are buying less fresh potatoes.
Retailers were also urged to do more to improve the way they sold potatoes to make them more attractive to consumers.
Industry levy body – the Potato Council – is currently consulting on a draft business plan which includes plans for promotional work and to increase levy rates.
NFU Scotland has urged all potato growers to respond to the consultation.
"There is a clear need for action to get potato supply and demand into better balance," said the union's potatoes working group chairman, Russell Brown.
"Potato growers have been caught out by the year-on-year drop in potato consumption."
He said growers needed to know they had a market for the potatoes they were growing.
"As a fresh product, marketing of potatoes is unlike grain," added Mr Brown.
"Storage and haulage are expensive, so growers can be left exposed – something that some of those further up the supply chain appear to be taking advantage of."
He called for the Grocery Code Adjudicator to have the power to monitor relationships between primary producers and packers and food manufacturers.
"There has long been a need for change in the contractual relationship which currently leaves almost all risk with the growers," added Mr Brown.
"Without that change we may see fewer and fewer growers willing to stick with potato production."