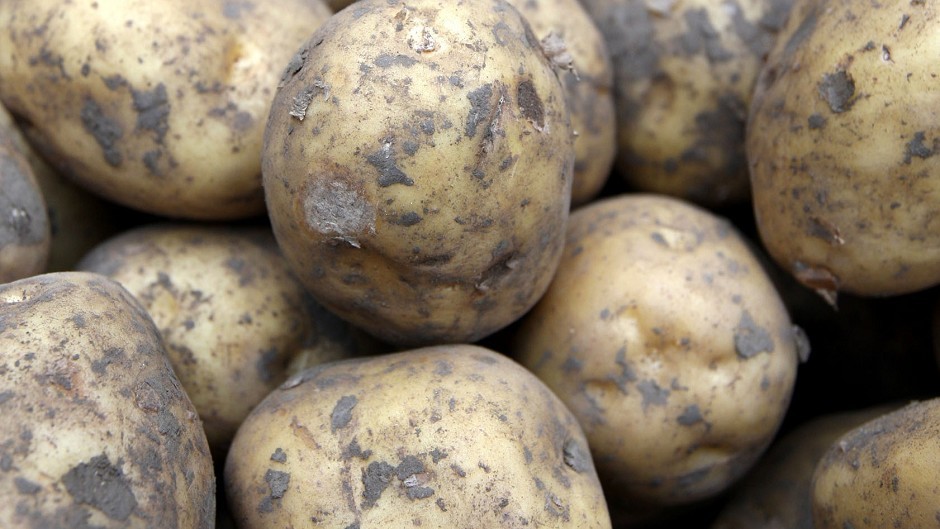 Scottish potato growers were left frustrated following a sector crisis meeting in Edinburgh yesterday.
Hopes that a cure-all solution would be found to the sector's problems were dashed when a lack of consensus was found.
The crisis meeting, organised by the Potato Council and NFU Scotland, was held to try to find a way to save the struggling sector which is battling oversupply and falling consumption. According to figures cited by the Potato Council yesterday, the average person's weekly consumption of tatties has fallen by 76% in the past 70 years to 439g per person per week, compared to 1.87kg in 1942.
The levy body was urged to do more to reverse the fall in consumption and growers repeatedly asked why a TV advertising campaign outlining the health and nutritional benefits of potatoes could not be funded by Potato Council.
The organisation currently spends around £1.4million on marketing and £1.4million each year on research and innovation, of which 10% is spent on studies to support promotional material.
Cupar grower Ken Lang called on the Potato Council to put all its resource into marketing to help the sector out.
"I think a lot of growers are at the stage where we need to chuck all of the money that is available into getting people to start looking at potatoes again," said Mr Lang.
The levy body's Phil Burgess said promotion of fresh potatoes was not a priority for all growers, and those south of the border supplied the processed market were calling for funds to be given to making UK production more efficient in order to compete with foreign competitors.
The Potato Council revealed it was increasing the marketing spend within its research and innovation budget, and in conjunction with Ireland's Board Bia was bidding for European funding to worth £1.5million over three years to promote the health benefits of tatties.
Although this was welcomed, NFU Scotland president Allan Bowie said the sector needed help now.
He urged growers to learn lessons from the pig industry and to remember that increasing scale would not reduce the sector's problems.
"Potatoes are extremely important to the Scottish output from agriculture. In 2013 they represented 9% of total output – double that of sheep and three times more than the pig sector," he told the audience of around 100.
The sector was going through the same pain as the milk sector with producers getting paid less than the cost of production.
Getting the consumer to think potatoes were sexy and ensuring transparency in the supply chain was key to turning around the sector, he added.