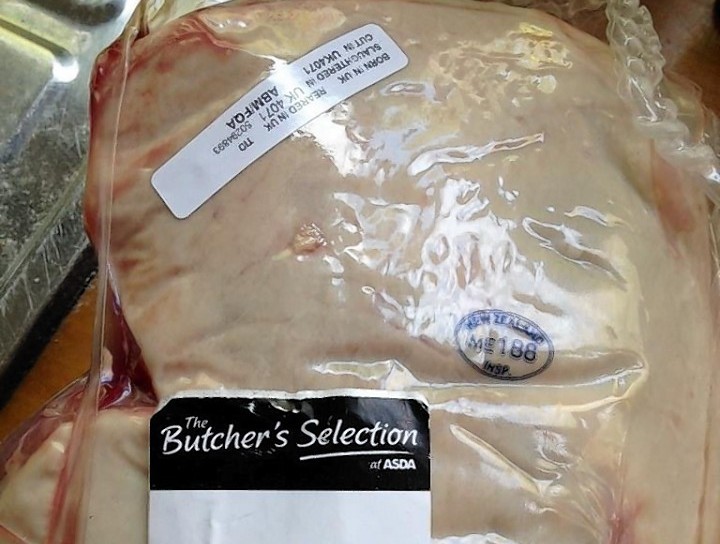 Supermarket giant Asda has been forced to apologise for labelling New Zealand lamb as having been born, bred and slaughtered in the UK.
The retailer was left red-faced after a Scots sheep farmer uncovered the mislabelled meat while shopping at the Galashiels store for a roasting joint for Easter.
Sue Sharp, who farms with her husband Robert at Heriot Mill in Midlothian, wrote to Asda after discovering a New Zealand health stamp on the meat.
The retailer has since apologised to Mrs Sharp, blaming human error for the mistake, and NFU Scotland has now arranged to meet with the retailer to discuss the matter.
The union's food chain policy manager, John Armour, said: "We appreciate that mistakes happen and Asda has held its hands up. For a Scottish sheep farmer like Mrs Sharp to have bought a product that she though would support her fellow Scottish or British farmers only to discover that it was imported is unacceptable and Asda has acknowledged that.
"Asda's planned review of practices at the Galashiels store is a sensible step and it would be prudent for guidance to be re-issued to its suppliers and all Asda stores across the country to avoid fresh meat being incorrectly labelled in the future."
Last week the union slammed a number of retailers, including Asda, for not stocking 100% Scotch Lamb during the peak Easter period.
Its ScotchWatch investigation – a scheme where secret shoppers assess how Scottish produce is presented in supermarkets – found Lidl, Aldi and Morrisons to be the only retailers stocking 100% Scottish lamb over Christmas.