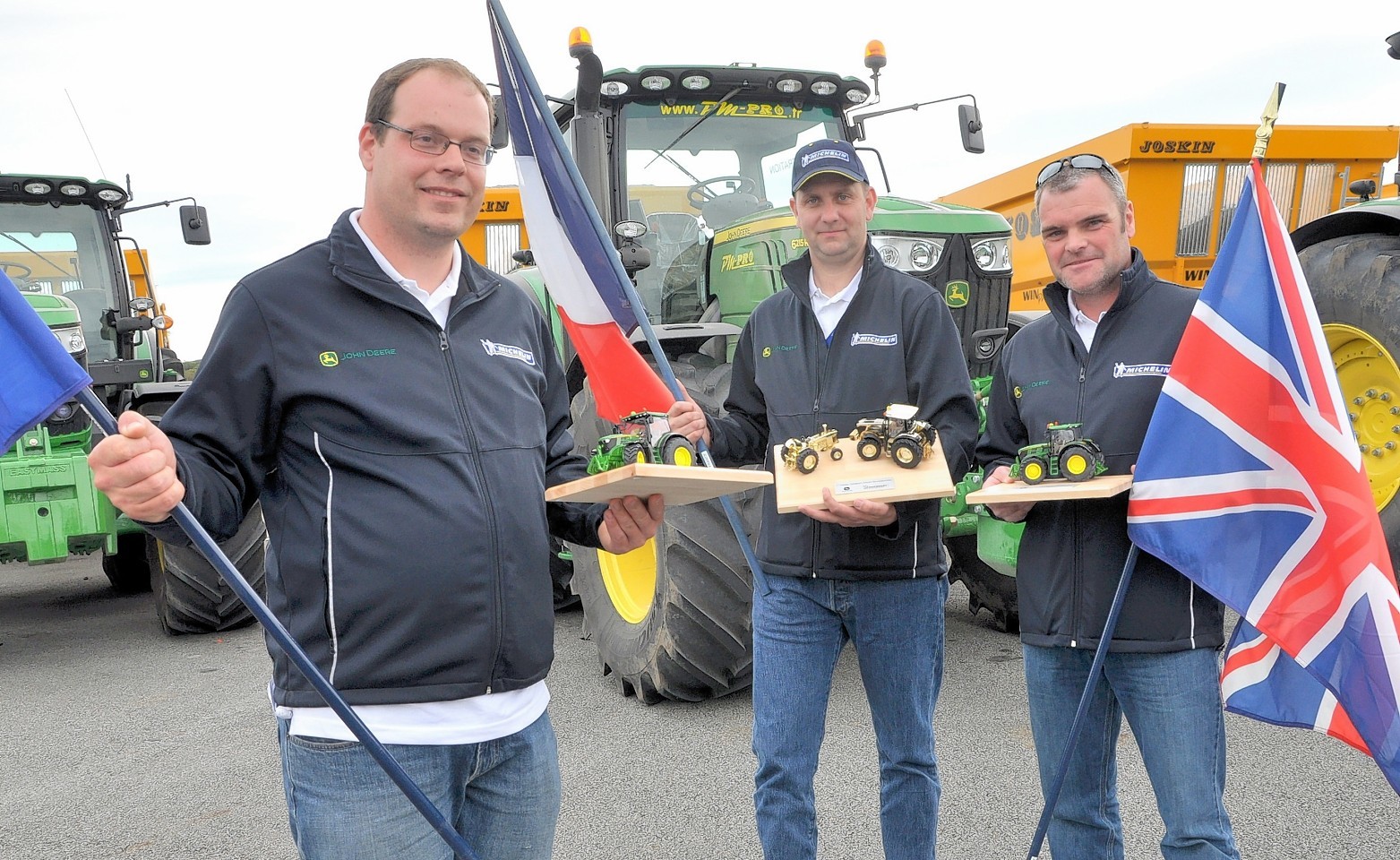 A Scots forestry contractor flew the flag high for the UK at the recent European Tractor Drivers Challenge in France.
Simon Richardson, who hails from Langholm in Dumfriesshire, was runner-up in the competition, which is organised by John Deere and Michelin.
He was selected to represent the UK in the competition against five other drivers from France, Germany, the Netherlands, Portugal and Spain.
The competition, which took place at the test circuit at Michelin's technical innovation centre in Ladoux, central France, tested the drivers' mental ability and driving skills.
Mr Richardson was tasked with driving his own John Deere 6215R AutoPowr tractor, hauling a 25-tonne Joskin twin-axle trailer, around the course and tackling a number of obstacles.
Tasks included road driving, hill climbing, both soft ground and rough terrain driving, reversing and driving at speed.
The aim was not to finish in the fastest time but instead challenge drivers to set up their tractor and trailer properly and to set the correct tyre pressures before each task.
Points were also awarded for lowest fuel consumption, least ground compaction on the soft soil and driving safety.
Ahead of the task, competitors were given one hour to discuss strategy with their John Deere dealer and to complete a practice lap around the course.
Mr Richardson was accompanied by Robin Vevers, of Johnston Tractors in Dumfries.
"Firstly, it was a great honour to be chosen as the UK representative in this challenge," said Mr Richardson. "I run two John Deere tractors, a 6210R and a 6150R, and eight diggers in my forestry contracting business, making ground ready for the planting of trees.
"Having inspected the test track on the trial run, and after discussions with Robin, I decided to use the AutoPowr transmission in automatic mode instead of manual. I also reset the tyre pressures to 2.4 bar on all four tractor tyres and 3.0 bar on the trailer tyres, bearing in mind I was going to be on the road for most of the course."
As a result of these adjustments, Mr Richardson's fuel consumption was the lowest on these parts of the course and he was judged first on one of the sectors and second in the others, crowning him second place over all.
The winner of the competition was French contractor Sebastien Mahaut, while Dutch farmer and contractor Edwin Dekkor was placed third.