The decision to open a farm shop at Hopetoun House and Estate on the outskirts of Edinburgh has paid dividends.
The shop, which is in its fifth trading year, is supplied with produce from the estate's 3,000-acre in-hand farm at Hopetoun and 18,000-acre hill farm enterprise in Lanarkshire.
The estate's head of rural and land use, Mike Eagers, said the bulk of the farming operation on the estate is arable, but livestock enterprises have been added to supply produce for the farm shop.
According to Mr Eagers, who was up until recently managing the farms on behalf of a contracting farming business, the key drive of the livestock enterprises is to add value and deliver traceability to consumers.
"When we decided to build and open the shop we also decided to establish these new livestock enterprises," said Mr Eagers. "It created jobs for the farm shop and it preserved jobs at the farm."
Livestock farming comprises a herd of 60 commercial Aberdeen-Angus cattle, with all progeny finished on the farm to produce beef for the shop.
Mr Eagers said the care and butchery of the beasts, which are hung for three weeks to mature, is all controlled and managed by the estate. In addition to beef, there is a flock of 60 Hebridean sheep on the estate and around 100 Mule ewes on the home farm. The hill enterprise in Lanarkshire is home to a flock of around 4,000 Blackie ewes.
"The Hebridean sheep have been at Hopetoun for very nearly 300 years," said Mr Eagers. "They graze in front of the house and produce a lovely gamey type of lamb."
Progeny from the Mules and Blackies also go into the farm shop with all red meat slaughtered at Shotts in Ayr, which is the closest slaughterhouse to the estate.
The estate also houses a small poultry enterprise, with 70 chickens coming on to the farm every fortnight as day-old chicks.
Mr Eagers said: "We have a bespoke slaughter and processing facility for them on the farm, where we kill them at about 12-13 weeks old at a deadweight of between 1.8 and 2.2kg. They are free-range and around 35 of them go into the shop every week."
And to meet the festive market, around 130 turkeys are reared and slaughtered on the estate in the run-up to Christmas. Mr Eagers said the shop is also used to sell game from the estate – this is predominantly pheasant, partridge, venison and rabbit.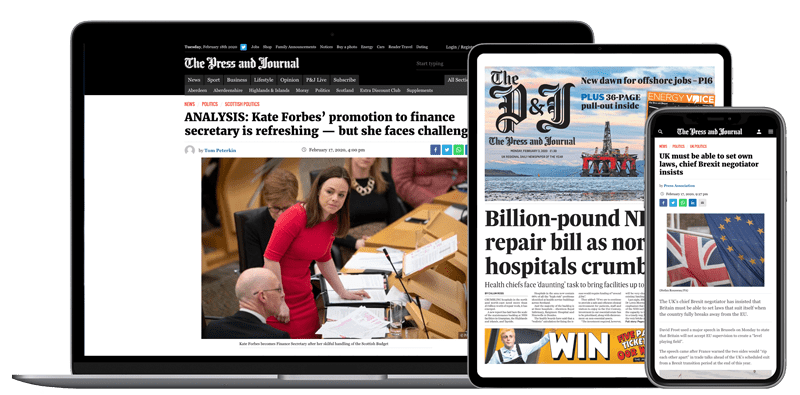 Help support quality local journalism … become a digital subscriber to The Press and Journal
For as little as £5.99 a month you can access all of our content, including Premium articles.
Subscribe