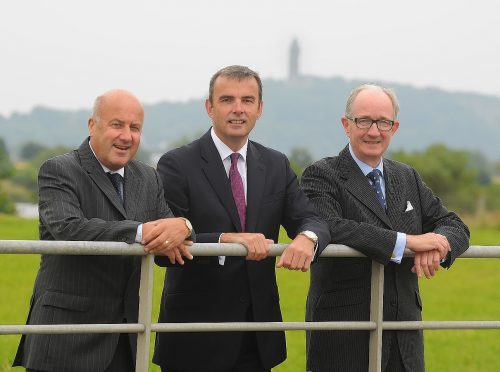 Major management changes have been announced by Stirling-based United Auctions (UA), which sells more than 30% of the livestock handled by all Scottish markets.
The group's senior executive team, including chairman David Leggat, will stand down from management roles at the end of the year.
UA is Scotland's biggest livestock marketing company and has a turnover of £150million with markets at Stirling, Huntly, Lairg, Dalmally, Islay, Tiree and South Uist. The company also runs a centre at Oban.
Executive chairman David Leggat and group managing directors Robin Tough and Neil McLean have led the company since a management buyout in 2007 and will take on new non-executive and advisory roles from the end of December.
The new managing director will be George Purves and operational responsibility will be shared by David Brown, Donald Morrison, John Roberts, Christopher Sharp, Matt Stevenson and Donald Young. All seven directors have been part of the executive team since 2014.
Mr Leggat, who joined UA as a trainee auctioneer 42 years ago, said "the time was right" to hand the baton to the next generation who would lead the business into a new chapter.
"We've always believed in the importance of succession planning. We nurture skills, knowledge and experience at all levels of the company to ensure future sustainability for our staff, customers and the sector," he said.
"The new management team, with whom we've shared management responsibility for the past two years, has the quality, strength and depth to take the business forward with the same dedication to continuity of care, service and personnel."
Meanwhile it will be business as usual at the approaching autumn season of commercial and pedigree livestock sales.
Mr Leggat insisted he was not retiring but would adopt a consultant role for both pedigree and commercial sales as well as focusing on the company's charity work. He said that he knew "quite a lot" of UA's 17,000 customers personally and the relationships built up with farmers over the years was one of the highlights of his career.
"I've sold a Charolais for 100,000gn and a Suffolk for 75,000gn so I've had my share of exciting prices but it is people who are the most important part of the job," he said.