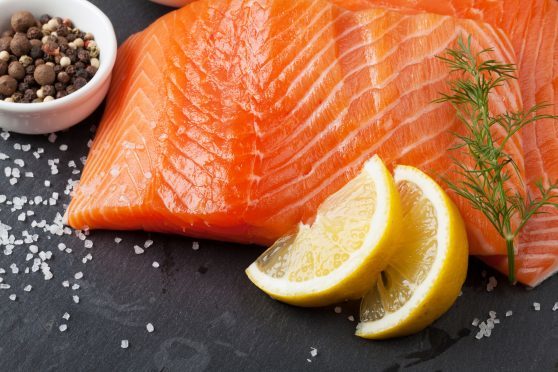 A west Highland fish farm has changed hands in a deal expected to create at least six new jobs.
The Ardessie Salmon operation on Little Loch Broom, near Dundonnell, is now under the ownership of Wester Ross Fisheries (WRF).
Previously owned by John and Clare Parry, the site employs four people but this is predicted to rise to at least 10 following the sale of the business for an undisclosed sum.
WRF – based at Ardmair, by Ullapool – is believed to be the largest private-sector employer in the area, with about 60 people already working for it.
Gilpin Bradley, managing director, WRF, said: "Over the past 40 years, Wester Ross has grown significantly and our natural approach to salmon farming has generated loyal customers from all over the world.
"We are expecting the new farm to help us to meet the increasing global demand for our products.
"We are dedicated to supporting the local economy and community well-being in Ullapool.
"Bank of Scotland (BoS) has backed our business since 2006 and it has always helped us to maintain our position as Scotland's only owner-operated salmon farming business."
BoS said yesterday it was behind a "significant" funding package to support the acquisition and WRF's long-term growth plans.
Barrie Aird, relationship manager at the bank, added: "The expansion … is a strong signal of sector confidence and highlights the importance of the Scottish salmon farming industry on the local economy.
"We worked closely with Wester Ross Fisheries to understand how the business operates and to secure opportunities for growth."
It is hoped the Ardessie farm takeover will be the catalyst for a 30% rise in production levels within a year, helping WRF to meet demand in international markets.
The 40-year-old company currently exports salmon to Japan, Singapore and the US, and is targeting new markets in the Middle East and elsewhere in Asia.
WRF also operates seawater sites on Loch Kannaird and Loch Broom, as well as a processing plant in Dingwall.
Meanwhile, fish-farming equipment supplier Fusion Marine, of Barcaldine, near Oban, said yesterday it had secured a contract to supply 12 salmon pens to Sutherland-based salmon farmer Loch Duart.
The pens are destined for a sea site at Lochmaddy, North Uist, with delivery expected before the end of next month.