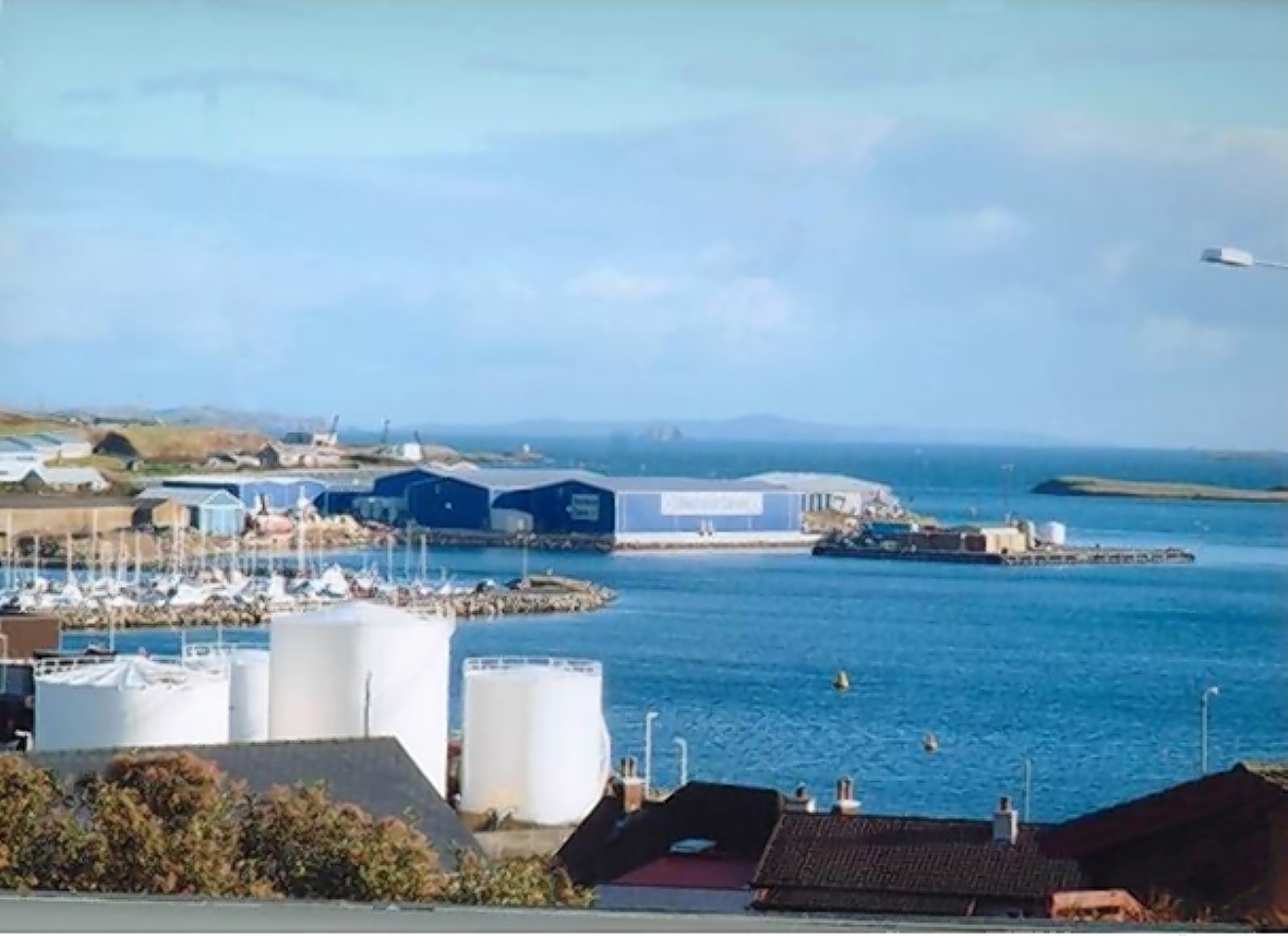 One of Norway's biggest seafood companies has stepped in to save struggling pelagic fish processing factory Shetland Catch from going out of business.
The factory, at Gremista in Lerwick, has endured troubled times in recent years, with shortened operational seasons, economic sanctions against Russia and buoyant prices for landing fish in Norway all presenting problems.
Norwegian firm Pelagia, which increased its ownership of Shetland Catch to 75% in December, has now confirmed that it has "concluded an agreement to secure the future of the company".
The Shetland operation's company name is being changed to Pelagia Shetland Limited.
Over 50 full time members of staff are currently employed at the factory and it is expected that there will be job cuts, though at this stage it is unclear how many posts will go. Discussions with employees have begun but it is unlikely there will be a resolution until later this spring.
The administration and operations in Shetland are to be integrated with Pelagia's Bergen headquarters and, in a statement on its website, the company said the new arrangements "will provide a platform to reinvigorate the Shetland factory's full potential".
Shetland Catch incurred a loss of around £1.3 million in 2015/16, having posted a loss of more than £600,000 the previous year 2014/15. It is expected that a further sizeable loss will be posted for the current financial year.
The company is being restructured with a new board of four non-executive directors, two from Pelagia and one each from the Shetland part-owners.
Pelagia's CEO Egil Magne Haugstad has been installed as chairman, replacing John Goodlad, while chief of the company's food division Magnus Strand is also a director. Brian Isbister of the Shetland Fish Producers Organisation and Lerwick Port Authority's Sandra Laurenson remain on the board.
The plant in Lerwick, which opened in 1989, is to be developed over the coming months, with new roe extraction equipment to be ready for the summer herring season starting in July in an effort to build on a "positive" last season with plentiful stocks of the pelagic species.
Mr Goodlad said: "This integration between the two companies enables Shetland Catch to realise its full potential as one of Europe's largest pelagic processing plants.
"Having been a founder of Shetland Catch and chairing the board for the past 11 years, I believe that this is the right time for me to step down and I wish the company every success for the future."
Pelagia, which has been a shareholder in Shetland Catch since the start of this decade, operates 26 factories. Sixteen of those are in Norway and the remainder are in the UK, Ireland and Denmark.