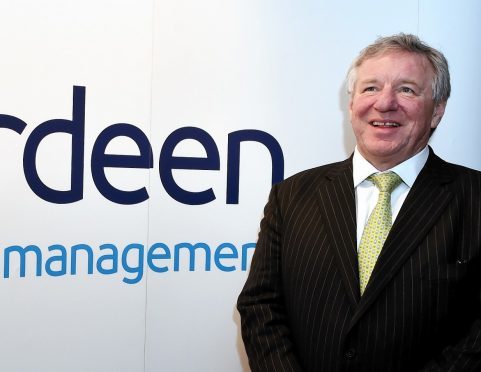 Aberdeen Asset Management (AAM) chief executive Martin Gilbert said sweeping reforms announced by the UK's financial regulator yesterday provided the industry with "clear guidance".
The Financial Conduct Authority (FCA) published the final findings of its study into the asset management sector, detailing a series of concerns.
Price competition is weak, investors are not always clear what the objectives of funds are and fund performance is not always reported against an "appropriate benchmark", the watchdog said.
Despite a large number of firms operating in the market, there is evidence of sustained high profits over a number of years and concern about the way consultants work, it added.
FCA proposed a series of remedies, including a single, "all-in" fee for savers, as well as the "consistent and standardised disclosure" of costs and charges to institutional investors.
Asset managers will also be required to appoint at least two independent directors to their boards, introduce technical changes to improve fairness around the management of share classes and look at the way they profit from investors buying and selling into and out of their funds.
Mr Gilbert, who is poised to become co-chief executive of new company Standard Life Aberdeen following a £3.8billion takeover of AAM by Edinburgh-based insurance giant Standard Life, said: "I strongly welcome the FCA's market study as it provides clear guidance on how the FCA wishes the industry to operate in the future.
"Its recommendations to improve investor protections through better governance and to drive competition through greater transparency of fees and fund objectives are constructive and sensible.
"I firmly believe that these remedies will not only benefit customers but will ultimately strengthen confidence and competitiveness in the UK asset management industry."
FCA chief executive Andrew Bailey said: "The asset management sector is important to the economy, managing the savings of millions of people, and in the current low-interest environment it's vital we help people earn a return on their savings.
"We need a competitive sector attracting investment into the United Kingdom which also works well for the people who rely on it for their financial wellbeing. We have put together a comprehensive package of reforms that will make competition work better and help both retail and institutional investors to make their money work well for them."
Shares in listed fund managers were among the biggest fallers in morning trade in the City.