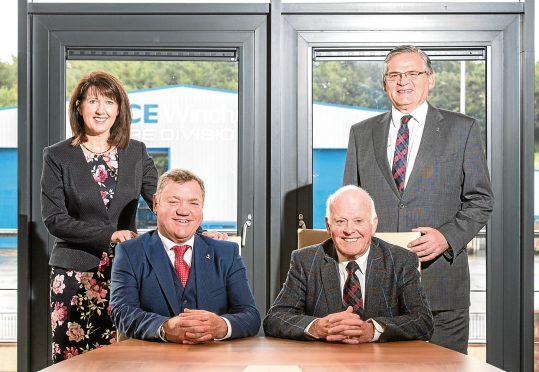 Two of the north-east's best-known entrepreneurs have struck a £10million deal giving one of them a stake in the other's business.
Self-made businessman Jim Milne, chairman and managing director at Aberdeen-based Balmoral Group, is now chairman of Ace Winches – based at Towie Barclay Works, near Turriff – after Balmoral's acquisition of an undisclosed stake.
Ace's founder and chief executive is Alfie Cheyne, 53, who left school with few qualifications but went on to develop his engineering firm into a successful international business.
For the full story, click here to visit our sister site Energy Voice.