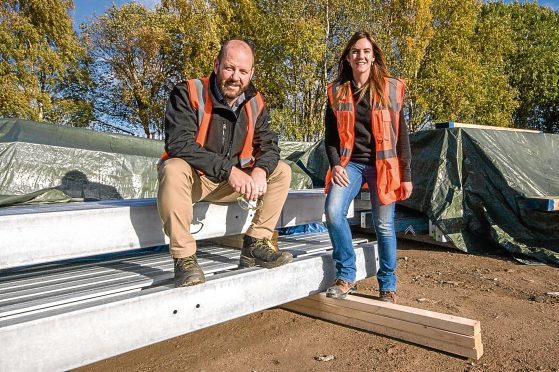 A Scottish engineering and construction firm has completed work for a project 8,000 miles away – its most far-flung contract to date.
Forres-based AJ Engineering and Construction Services was asked to create a steel platform on Bird Island, near South Georgia in Antarctica.
Because of the remoteness of the job, the firm carried out a mock-up of the installation before shipping more than 600 fabricated pieces of kit to Bird Island, where the new platform is a key part of an upgrade to the local wildlife research station.
The shipment will take about two weeks to reach its destination, where contractor BAM Nuttall will carry out the final installation.
AJ Engineering said its work took around three months to complete and produced a few challenges.
Quality manager Jazmin Kellas added: "The fact that it is 8,000 miles away and so remote is interesting enough, but due to the unique biodiversity of the island we have had to rethink about how we package the items we are sending over there.
"The island has been largely untouched by the outside world and the researchers there understandably want to keep it that way.
"We have had to adopt new methods to ensure that each of the 600 items arrives unscathed. Bubble wrap has been one of the solutions."
The company had to work closely with BAM Nuttall to show how the various sections of the platform fit together as its own people will not be on site to help.
Ms Kellas said: "We can't have a team out there for six months so, instead, our installers worked with BAM Nuttall in the yard. There is no room for error as once it's all out there, the teams are pretty cut off."
The steelworks were galvanised by Elgin-based Highland Galvanizers, which has specialised in structures for remote locations previously.
Highland Galvanizers development director Geoff Crowley said: "The island's isolation and small population mean that low-maintenance designs are essential, but the steel frame must be protected from corrosion and the harsh environment.
"The coating should give the steel a maintenance-free life of over 50 years in Bird Island's severe climate."