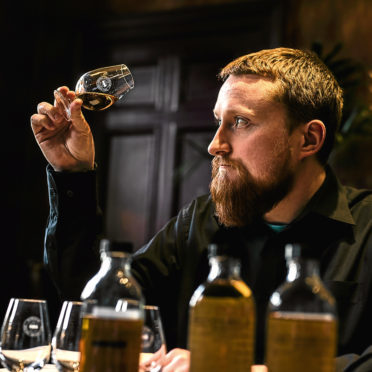 Whiskies from distilleries in Moray and the Highlands have helped an exclusive club devoted to Scotland's national drink to a massive medals haul in an international contest.
The Scotch Malt Whisky Society (SMWS), which bottles products under its own label after taste tests by a secretive group of connoisseurs, said yesterday all seven of its entries for the San Francisco World Spirits Competition 2018 had won double gold medals.
SMWS's winning performance was led by a single malt from Islay, its Cask No. 29.224, which came away with the best in show title after beating about 1,000 other whiskies to the top award.
The accolade for best blended malt whisky went to the society's sherry- influenced, 10-year-old Exotic Cargo.
Other island whiskies featured among the medal successes, while two from Speyside – bearing the names Dancing on a Volcano and Silky, Sexy and Indulgent – also won gold.
Founded in 2000, the San Francisco World Spirits Competition is one of the oldest contests of its kind and has become one of the world's most respected competitive spirits events.
SMWS spirits manager Euan Campbell said: "2018 celebrates the 35th anniversary of the Scotch Malt Whisky Society and we're delighted to mark this with such a brilliant array of awards.
"The awards are great recognition for the innovative approach we take at the society.
"Our portfolio of malts, from 134 distilleries in Scotland, is a unique concept and to be rewarded and recognised on this international stage is testament to the quality of our whisky collections."
Edinburgh-based SMWS was launched in 1983 to accommodate devotees' thirst for knowledge about cask-strength whisky.
It buys individual casks from malt whisky distilleries, bottles them and retails directly to its members.
The society also has a network of branches and partner bars spanning 19 countries.
There is growing demand around the world for Scotch whiskies, especially premium single malts, and also for information about how they are made.
In February, the Scotch Whisky Association said a record 1.7 million visitors flocked to 40-plus distilleries in Scotland during 2016.
A bumper year for tourism means the 2017 total for whisky distillery visits across the country is likely to be higher.