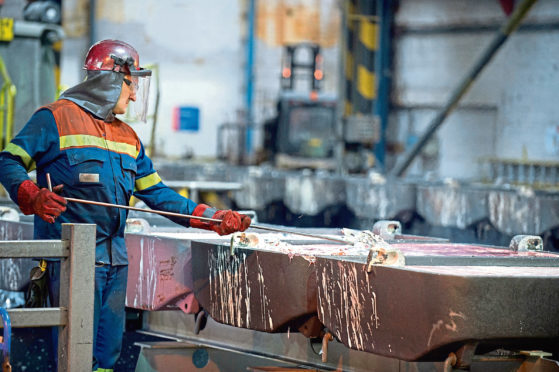 The owner of the Fort William aluminium smelter has said preparations to build a new plant producing alloy wheels for the automotive industry at the site are progressing well.
GFG Alliance was granted planning consent for the project – expected to create hundreds of new jobs – earlier this year and aims to start building work soon.
A spokesman for the multinational firm said: "We've erected project offices next to our aluminium smelter, with five full time project-management staff already in post and a further eight due to join the team over the coming months.
"We are undertaking site clearance work and steadily working our way through conditions attached to our planning approval, which was granted in January."
He added: "We're having some very encouraging conversations with vehicle manufacturers regarding market demand for the wheels we aim to make … and we're very excited by their positive response to our plans.
"Detailed design work for the new plant is continuing and we're benefiting greatly from the expertise of senior personnel at the alloy wheels plant we acquired recently at Chateauroux in France, who are working very closely with the UK team."