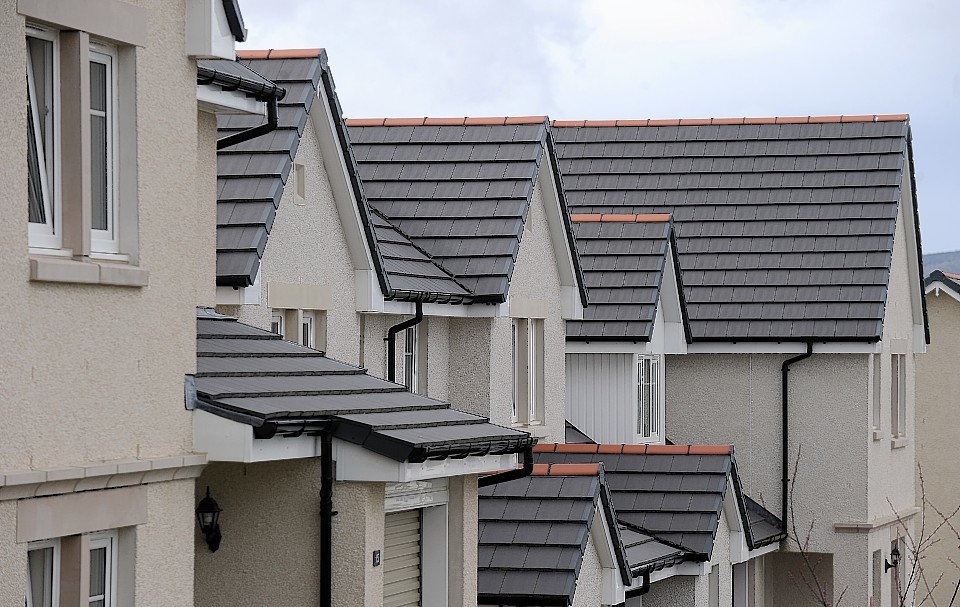 Soaring property prices have rocketed Aberdeen to number five in a list of the most expensive places in the UK to buy a home.
Houses in the Granite City are changing hands for the equivalent of £2,125 a square metre – or a staggering £198 a square foot.
Mortgage lender Halifax unveiled the statistics as it emerged crippling rents and a lack of affordable housing have combined to cause a surge in the number of Aberdeen families without homes.
Figures released by the Scottish Government showed that over the last year, the number of households in temporary accommodation in the city rose by 12%.
Housing charity Shelter Scotland described the increase as a "cause for concern".
The Halifax report showed that even Aberdeen prices pale in comparison to the £10,854 per square metre being asked for a new home in the upmarket Kensington and Chelsea areas of London.
But it is more than twice the cost of property at Stanley in Country Durham, which the lender says is the least expensive in the UK at £818 per square metre, or £76.22 per square foot.
The only other Scottish town or city in the top 10 outside southern England is Edinburgh, which at £2,214 trails only well-heeled Altrincham in Cheshire on £2,227.
Craig McKinlay, mortgages director at Halifax, said: "House price per square metre is a useful measure for house price comparison because it helps to adjust for differences in the size and type of properties between locations.
"While there are areas in central London that are more expensive than anywhere else in the country, there are notable pockets outside the south-east where property also has a high price per square metre.
"Many of those areas experiencing the strongest increases over the past few years are those with the highest price per square metre."
But what is good news for those aiming to sell is potentially making life even harder for those struggling to find somewhere to live, let alone get on the housing ladder.
City councillor Ross Thomson said he had been approached by constituents who had experienced difficulties.
He said: "In Aberdeen, rent for a one-bedroom property will cost maybe £650 or £700 and flats for sale go for well over the asking price.
"It's coming across really clearly both from residents and from businesses that we need more affordable homes in the city."
The government survey also discovered that of the 11 households across the country with children in bed and breakfast accommodation, three were in Aberdeenshire and one in Moray.
Bed and breakfast or hostel accommodation is often used for emergencies when there is a severe shortage of housing.
Graeme Brown, director of Shelter Scotland, said: "Any rise in the use of temporary accommodation is a cause for concern and while we can't be sure this is an upward trend or a short-term blip, it is vital that people housed in temporary accommodation should be found a permanent home as soon as possible.
"Aberdeen City Council's reliance on temporary accommodation is typical of the picture across Scotland caused by the chronic shortage of affordable social housing. This is also one of the root causes of homelessness."
But a spokesman for Aberdeen City Council said the number of households placed in temporary accommodation had reduced significantly in recent years from more than 400 in 2011 to 324 at the end of March 2013.
The number of new applications made in the past year fell by 6%.
He said: "Within that context, the increase in the past 12 months brings the number of temporary accommodation tenancies back to a fairly normal level and remains below previous highs."
The spokesman added that it was expected the Housing Access Service, which was launched in April, would lead to a reduction in the number of households in temporary accommodation.