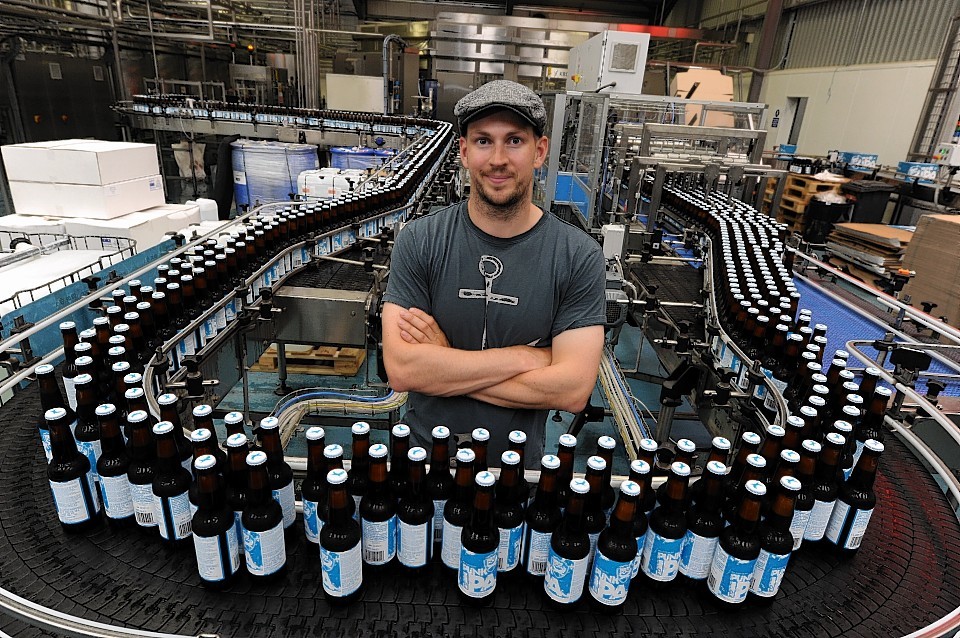 The UK now has more breweries per head than any other country in the world – partly due to the craft beer revolutionin the north and north-east of Scotland.
The Campaign for Real Ale (Camra) reported that 170 new breweries have started up in the UK in the last 12 months, taking the total to 1,285, the most since the 1930s.
The industry is growing at over 10% a year, with nearly all new breweries producing cask-conditioned real ales as their core products.
Ellon-based Brewdog has been credited with inspiring a new generation of beer lovers and have take their craft beer message around the world.
Controversy-seeking firm more than quadrupled its profits last year to £2.36million after it opened its new £7.5million brewery in Ellon.
Turnover also rose from £10.65million to £18million in 2013 as the firm hailed its "most successful year to date".
Other north and north-east firms such as Black Isle Brewing Company, Cairngorm Brewery and Deeside Brewery are also enjoying growing popularity.
And just last month more than 800 ale and music fans turned up to try out a range of craft beers and ciders at the North Hop event, which took place at Eden Court in Inverness.
People came from as far away as America and Mongolia to sample the selection of more than 50 tipples from 10 breweries.
Roger Protz, editor of the Good Beer Guide, said the movement has transformed the ale market.
"New breweries, making handcrafted beers, continue to come on stream while many long-standing regional and family breweries are expanding with new equipment and new brands. Real ale has almost doubled its market share over the past decade," he said.
Camra said the continued growth across the UK has been driven by small independent breweries, many of whom are experimenting with the beers they brew, leading to even greater choice for drinkers.
Mike Benner, managing director of the Society Of Independent Brewers, said: "This latest Good Beer Guide portrays a British brewing industry in excellent health.
New brewery openings over the last year take the total number of brewers in the UK to over 1,200, a figure that would have been almost unimaginable to readers of this guide in the 1970s."