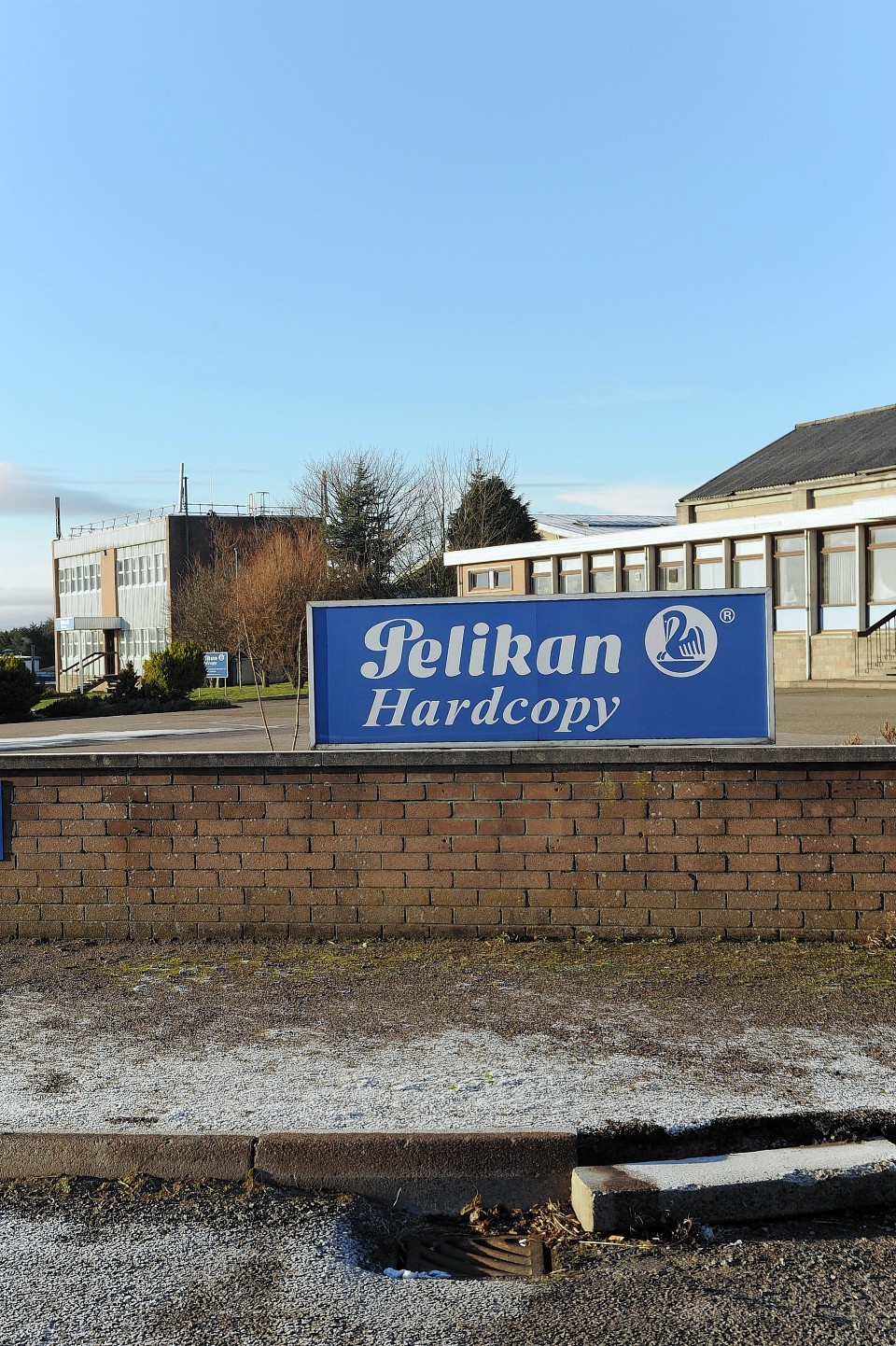 More than 100 north-east workers face an uncertain future after they were told by their employer jobs were under threat.
Yesterday, staff at Turriff-based Pelikan Hardcopy Scotland Ltd (PHS), were informed there could be potential redundancies amid re-structuring plans.
A north-east union official confirmed talks were taking place with the company.
Tommy Campbell, Unite union's regional officer for the north-east, said: "We have been advised for the potential for redundancies and the union will be entering into talks over the coming weeks.
"It's always disappointing in any workplace when there is the threat of job losses hanging over the workforce.
"We will be looking at all possibilities to avoid any redundancies."
The Markethill Road plant produces thermal transfer film products which allow material to be glued to paper by melting a coating of ribbon.
PHC is no stranger to financial difficulties, in 2002, 80 workers were made redundant after the firm reported a decline in revenue from its traditional typewriter and printer ribbons.
In 2012, the company reported a decline in its annual revenue the previous year, from £10.57million in 2010 to £9.23million in 2011.
It also reported a widening of its pension scheme deficit, from £7.42million to £8.84million.
PHS said at the time it was confident of increased sales following the closure of a competitor in 2011 and also because of a £300,000 investment in new machinery which was producing efficiency savings estimated to be at least £325,000 a year.
The Turriff plant was opened in 1967 and is described as a "centre of excellence" on the firm's official website with lab research & development, ink production, commercial coating, shearing and worldwide distribution all carried out there.
PHS is part of the Malaysian-owned Pelikan International Corporation, founded in Germany, a leading company in the global stationery industry.
No-one from the company was available for comment last night.