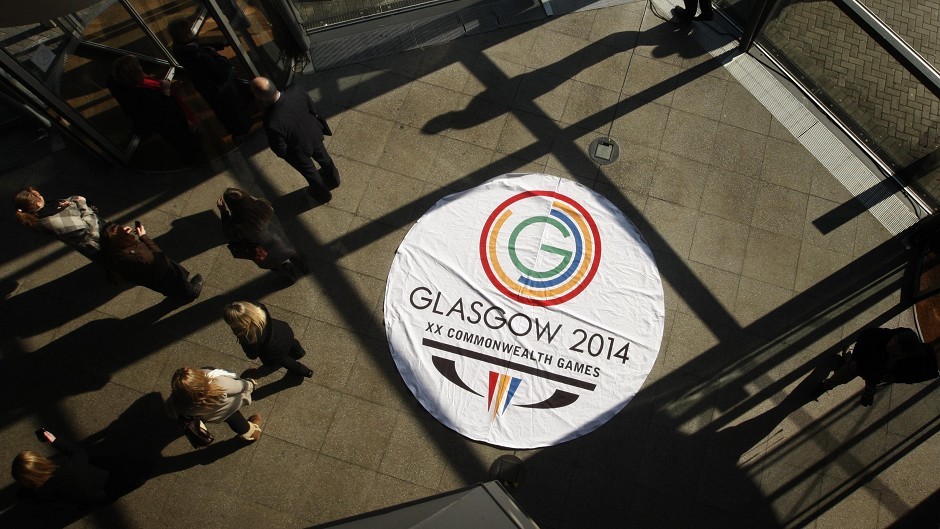 The numbers associated with last summer's Commonwealth Games in Glasgow are mind-boggling – 600,000 spectators snapped up 1.3million tickets between them to watch 1,385 medals being awarded across 261 events in 17 sports.
An estimated 1.5 billion people from 71 nations and territories tuned in at one point or another during the 11 days of competition, with the television audience in the UK peaking at 9.4million viewers during the opening ceremony to cheer on the parade of Scottie dogs.
A total of 484 Scottish companies won contracts connected with the event worth a combined £290million, while footfall on Scotland's high streets was 14% higher year-on-year in the week leading up to the Games, peaking in Glasgow itself with a 22% rise. Yet the plethora of facts and figures only tells part of the story behind the commercial side of the tournament.
For Cobbs Bakery in Drumnadrochit on the banks of Loch Ness, the journey to Glasgow 2014 started two years earlier, when London hosted the Olympic Games. Cobbs won a contract to supply bespoke cupcakes to one of the Games' major sponsors, which gave each of its staff a cake to mark the start of the Olympics.
"The cupcakes had to be in red, white and blue holders, they had to have a sport decal on them – either a swimmer or a runner – and red, white and blue sprinkles," remembers Willie Cameron, business development director at Cobbs Group. "We worked with one of our clients, a catering company called Baxter Storey, and we fulfilled the contract, delivering 12,000 cupcakes to staff in about 30 offices by 11 o'clock in the morning, so they could have them with their morning coffee."
Winning an Olympics contract gave Cobbs a taste for taking part in major sporting events. Mr Cameron went along to a "Meet the buyer" event for the Commonwealth Games organised by Inverness Chamber of Commerce and became involved with Business Club Scotland, a Scottish Enterprise initiative, through which his company became one of the poster boys for the Games' legacy project. As part of efforts to stimulate interest in the Commonwealth event, Cobbs was held up as an example of a small business from the Highlands that had already benefited from the Olympics.
"That took us onto a whole new level," Mr Cameron says. "We are also members of Scotland Food & Drink and we went to their 'Meet the buyer' event at Hampden Park to meet the catering contractors who wanted to work with local companies on the Games. On the back of that, we won a contract from Sodexo to supply tray bakes for Hampden and for the athletes' village."
Working on the Games – and on golf tournaments including the Scottish Open and Ryder Cup – has helped Cobbs Bakery to grow its headcount to 40 staff and has put it on course to top £2million of revenues during its current financial year. The broader Cobbs Group – which runs cafes, hotels and restaurants – took over the village bakery in Drumnadrochit in 2002 and now turns over around £12million a year.
Building on success
Cobbs wasn't the only company in the North of Scotland to secure a Commonwealth Games contract. Aberdeen-based Stewart Milne Timber Systems (SMTS) supplied and erected timber for 184 houses in the athletes' village, which has since been converted into 700 houses, including 400 for social rent, along with a 120-bed care home.
"For us, it was an accolade and very rewarding to be involved in such a high-profile project," says Carolanne Dieleman, sales and marketing director at Stewart Milne. "Glasgow City Council was pushing the boundaries in what it was looking for. It wanted a 60% reduction in carbon dioxide emissions, which back in 2013 when we were designing the houses was significantly beyond the building regulations in Scotland.
"The benefit for us was having our team working on such a prestigious project, but also on a project that would have such a lasting legacy for people living in the area. Afterwards we can talk about the project and the lessons we learned, not just for our team but for the wider industry."
"It would be difficult for me to say that we won this job and this job and this job specifically because of the Commonwealth Games because we already have quite a high profile and good reputation," adds Ms Dieleman. "But we can use the lessons we learned on this project with other clients, not just on the carbon dioxide emissions reduction, but also working with our partners – like Cruden Building & Renewals and Glasgow City Council – as a team from such an early stage."
Sharing the benefits
Manufacturers may grab a lot of the headlines when it comes to winning contracts for major public events, yet a lot of service firms were also involved behind the scenes, preparing the way for the Games and also advertising the benefits of being involved to their network of clients.
Law firm Harper Macleod – which has its head office in Glasgow and has had a base in Inverness since 2004 – was the first company to sign up as a sponsor for the Games and also provided legal services to the event's organisers.
"It's always difficult to ascertain the exact root of new business, but the feedback we had from people who came in contact with the firm due to our Games involvement was tremendous," says Laura Vernett, marketing director at Harper Macleod. "It was a real talking point wherever our lawyers were, including across the north of Scotland. We have recorded an increase in the number of opportunities we've had to tender for work post Games and we're in little doubt that part of that is attributable to Glasgow 2014. People like to be associated with success.
"We had a fantastic engagement programme for both clients and contacts of the firm in the North of Scotland, which ran for more than two years before the Games themselves and ensured they were able to benefit from our association with Glasgow 2014. In March 2012 – to celebrate our appointment as legal advisers – we had Scottish Olympian Kathryn Evans, racing driver Dave Newsham and the-then Caley Thistle manager, Terry Butcher, speak at our 'Winning Formula' event."
Down to businesses
While businesses like Cobbs Bakery and SMTS clearly benefited from winning Commonwealth Games contracts, was enough done to help companies in the North of Scotland to find out about the opportunities that were available and then pitch for the work on offer?
"It's not about enough being done – the opportunity was there – it's about people within their own businesses making the enquiries and following up," argues Mr Cameron at Cobbs Group. "Where do you draw the line about 'Enough being done'? The chamber of commerce took it on board here and we were lucky that Harper Macleod, the law firm, was one of the main sponsors and legal advisors, so they were promoting the opportunities surrounding the Commonwealth Games.
"This is an example of a small business like Cobbs playing with the big boys. Myself and my nephew Rory, who is one of the directors, and Fraser Campbell, our managing director, enjoy going out and talking to people about Cobbs' experiences so that we can encourage other businesses to do the same and get involved with major sporting events.
"These days everybody expects everything to be done for them – but they need to do it themselves. That's what we've done."
"The key for any project, no matter where it is, is for the client to choose the right companies with the right expertise," adds Ms Dieleman from SMTS. "We were fortunate in that we have offices in Glasgow, so we were well positioned to be able to contribute to the project easily.
"I wouldn't want to speak on behalf of clients, but it's about getting the right people working on your project and not being afraid to say that you want a balance between local people – because that will be good for the local economy – but also bring in people with expertise that might not be local now but which will help to build up local expertise, which will be really positive for the future."
Ms Dieleman's point struck a chord with Andy Willox, the Scottish policy convenor at the Federation of Small Businesses (FSB).
"While Scottish firms further away from Glasgow were bound to see fewer benefits, I doubt many would begrudge the city and its business community their day in the sun," he says. "Last year's Commonwealth Games were incredibly important to Scotland. Most small businesses up and down the country welcomed the Games even if their firm didn't directly benefit from the events.
"The FSB argues for small businesses to get a fair share of procurement contracts not just during big events such as the Commonwealth Games but all the time and there is still much work to be done.  Although some progress has been made in many administrative aspects of procurement, we need to see more small Scottish businesses winning more public contracts."