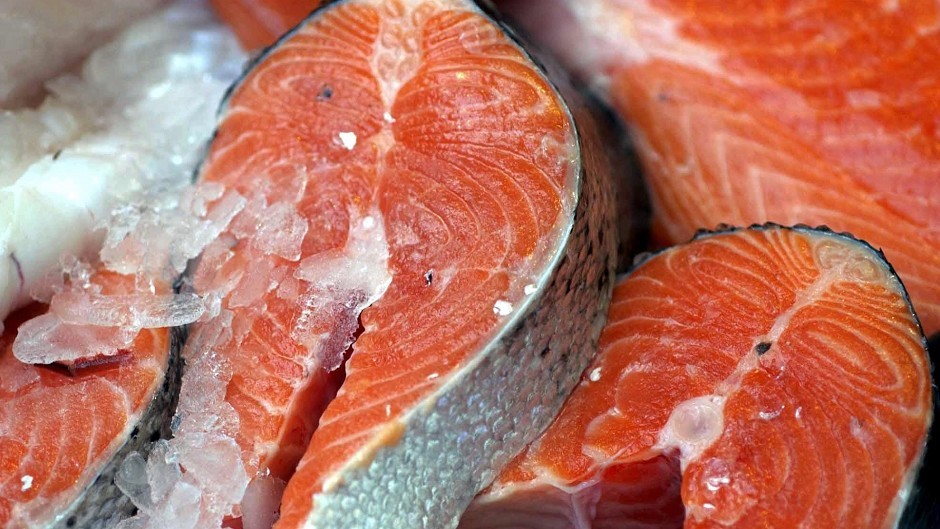 Scottish seafood exports helped drive overseas sales for the UK-wide industry to record levels during 2014, new figures show.
UK Fishing Minister George Eustice said yesterday produce landed by British boats found its way to a record 76 countries last year, giving a £650million-plus boost to the economy.
Much of the seafood was from Scotland, where salmon and shellfish production is helping to feel growing global demand.
Last month, the Scottish Government revealed that exports of seafood from north of the border during 2014 were worth £461million – about 71% of the UK total.
Reporting that overseas diners were increasingly dining out on smoked salmon bagels in New York, seafood paella in Madrid or baked lobster in Hong Kong, and eating fresh produce landed in the UK from Peterhead to Port Isaac, the Department for Environment, Food and Rural Affairs said UK salmon exports had leapt by nearly 74% since 2010.
Exports of lobster, scallops and langoustines rose by 40%, 17% and 13% over the same period, it said.
Mr Eustice added: "Our seafood exports are continuing to take the world by storm, with the UK leading the way in luxury markets, from langoustines to lobsters."