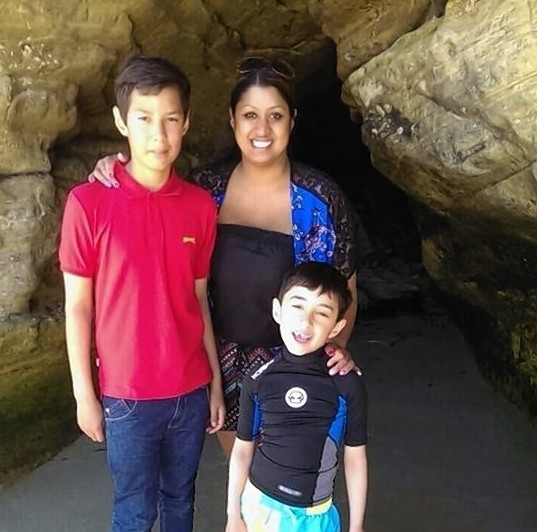 A Moray mum remains in hospital after suffering horrific injuries in a car crash last week.
Katharine McLoughlin had to miss son Joshua's 13th birthday yesterday as she recovered from two major operations at Dr Gray's Hospital in Elgin.
The 33-year-old's stomach muscles were "torn in half" in the collision on the A941 between the town and Lossiemouth.
Part of Mrs McLoughlin's bowel also had to be surgically removed.
Since the accident her husband Ronan, a civil engineer at RAF Lossiemouth, has been left to care for Joshua and two-year-old Reuben.
Mrs McLoughlin's mum, Rosalyn Wie, yesterday detailed the trauma her daughter had been through.
Mrs Wie, 63, said: "The crash was a terrible shock for the family.
"Immediately after the accident Katharine was taken to Dr Gray's where she had an emergency operation to remove part of her bowel to stop internal bleeding.
"She was then taken to Aberdeen Royal Infirmary, where a plastic surgeon had to reconstruct her stomach muscles – which had been torn in half."
Mrs McLoughlin, who runs the KTY letting agency in Lossiemouth, was moved to Dr Gray's on Tuesday and though she is now getting better, her mother fears the crash could have long-lasting implications.
She said: "Katharine remembers the accident vividly and I'm not sure how she will ever be able to get in a car again, even though her business is based on being able to get around.
"It could be another eight weeks before she's back on her feet.
"She's such a caring mother, so missing Joshua's 13th birthday was hard and she really misses her family."
Mrs Wie is helping to run her daughter's business while she recuperates.
The McLoughlins' dog, a one-year-old lhasa apso named Mollie, was also in the car at the time of the collision and suffered a dislocated shoulder and bruising.
The pet had to spend several nights at a vet in Forres but is now said to be doing well.
The mum of two's red Nissan Juke collided with a silver Vauxhall Signum, belonging to RAF Lossiemouth air traffic controller Ryan Adamson, near Spynie Castle on Wednesday, August 26.
Mr Adamson's mum revealed this week that the 23-year-old suffered two collapsed lungs in the crash, and had taken his first steps since the accident on Wednesday.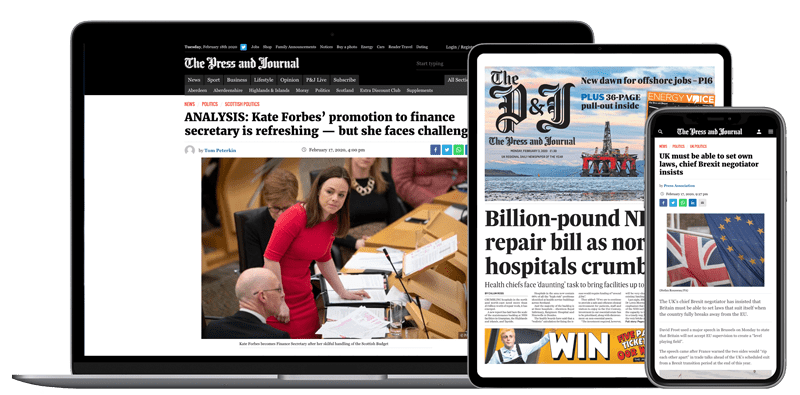 Help support quality local journalism … become a digital subscriber to The Press and Journal
For as little as £5.99 a month you can access all of our content, including Premium articles.
Subscribe