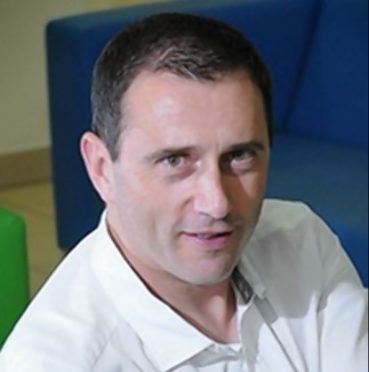 Aberdeen & Grampian Chamber of Commerce (AGCC) has recruited a new boss.
Russell Borthwick, a former executive with media group Trinity Mirror, will take over from Bob Collier, who announced his retirement in May.
Mr Borthwick, a self-described "loon" and a dedicated fan of Aberdeen Football Club, will start his role as AGCC chief executive on February 1.
In a letter to chamber members, he wrote: "There has been and remains lots of talk about the impact of the slump in oil prices, subsequent re-sizing by energy sector related operators and the knock on effect on the supply chain.
"We have a great membership base and a respected voice so this is a great opportunity for AGCC to reinforce its relevance by demonstrating real leadership, talking up the many positives about business here and delivering actions that contribute to tackling the current issues while positioning the region's economy strongly for the future."
Mr Borthwick will join AGCC from his role as a managing partner of a marketing agency network based in Newcastle. Prior to this he was the regional managing director for Trinity Mirror North East and founded his own successful communications consultancy Press Ahead which he ran for nearly a decade.
He started his career with Aberdeen Journals experiencing a variety of roles in the circulation, marketing, promotions and editorial teams.