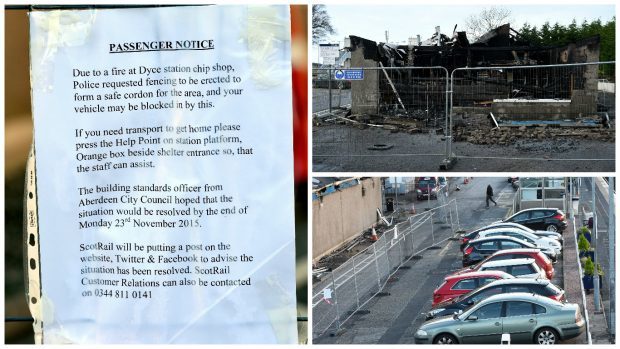 Drivers who had their vehicles trapped in a cordoned-off car park following a blaze destroying two businesses have finally been able to leave the scene days after the event.
Nearly 40 cars are understood to have been stranded by Dyce train station after the Sea Salt and Sole chip shop and J Puddleduck's after school club were destroyed by flames.
Firecrews were called at about 4am on Sunday to the scene in Station Road.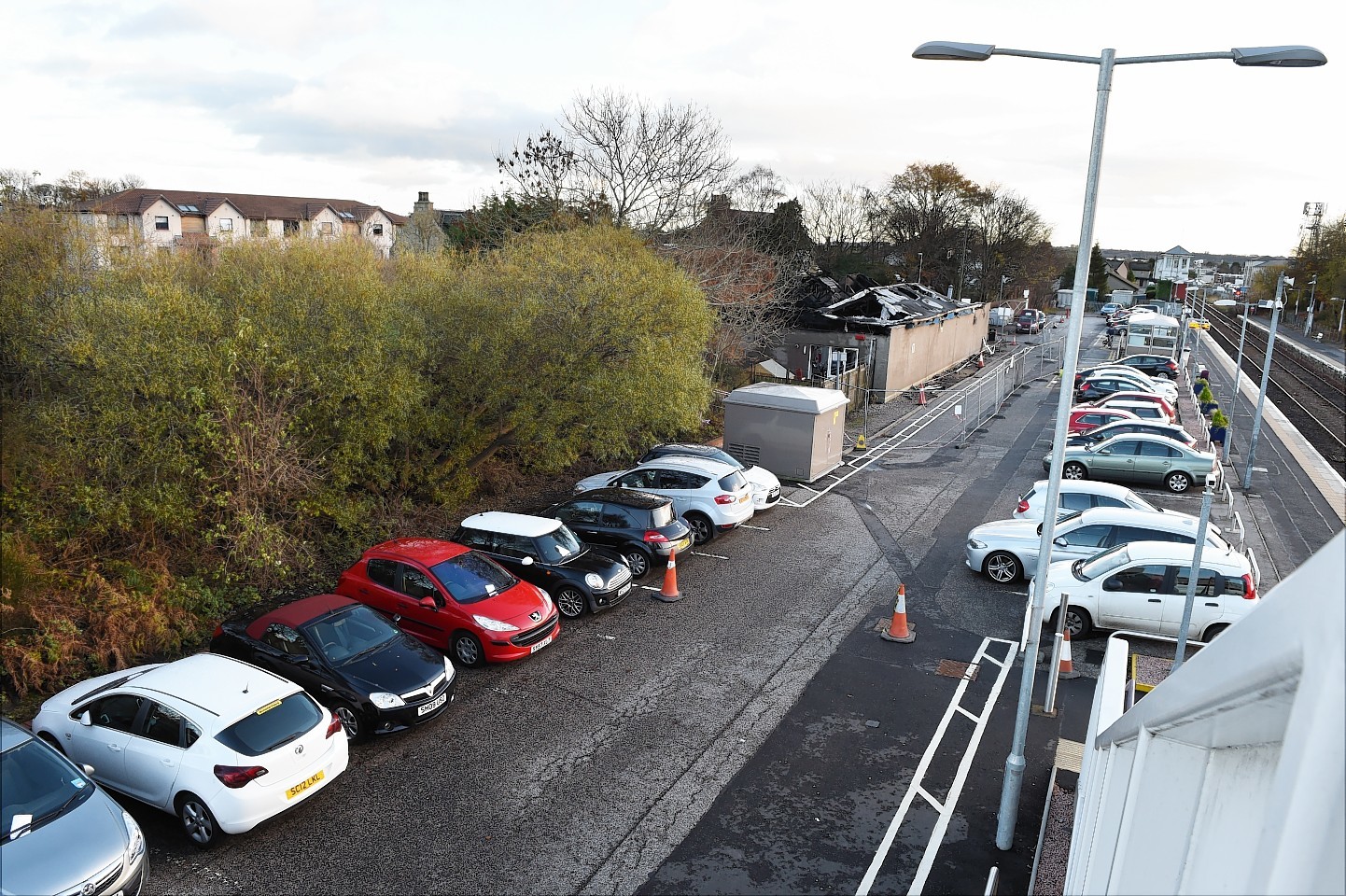 A safety fence was erected around the building by Aberdeen City Council but drivers were blocked in for days.
Notices were posted under windscreen wipers and ScotRail said it would provide information on its website and through social media.
It also provided taxis for people whose cars were in the station car park.
Yesterday a notice was attached to the railings to say the car park was closed as it was a "hazardous site".
Cars already parked could be removed, the notice stated, but no other cars could be parked there.
After November 25 it would be "a demolition site".
A ScotRail spokesman said last night the council had moved the fence to allow people to remove their cars.
Fencing would then be put back in place.
"The fence was put up by Aberdeen City Council so they have responsibility for moving and removing that," the spokesman said.
An Aberdeen City Council spokesman said it had a duty to erect the fencing and that was its only involvement.
"Building standards has a statutory duty to ensure public safety in these types of incidents."
The wall "could collapse at any time," he added, particularly with strong winds.
The spokesman said the building wall belonged to the building owner, the car park belonged to ScotRail.
He added there had been discussions between the building owner and structural engineers about the matter.
Some people had moved the fencing to get out of the car park, he explained, but said ScotRail staff and a business owner at the site had decided to move fencing to allow cars to exit.
This was allowed by the council.