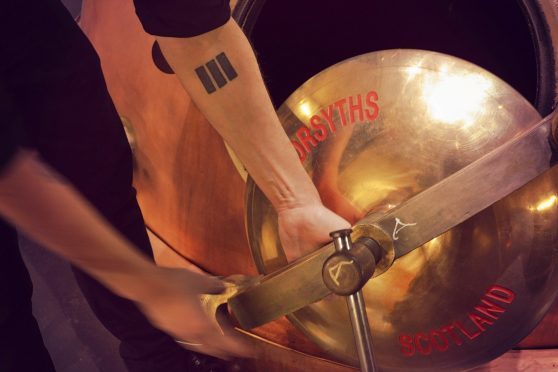 A historic Moray whisky still manufacturer said its traditional business is going strong despite a slump in the oil and gas sector.
Forsyths, which is renowned for its whisky distillation equipment, saw turnover slump 7% in its most recent financial year due to a drop in its business fabricating goods for the oil and gas industry.
But the family-owned firm hailed a "strong performance" in the distillation side of the business in the year to the end of October 2015, despite an impairment adjustment of £1.8million hitting its bottom line.
Turnover at the Rothes-based firm was down to £38million in the year compared to £41million in 2014. The group, which also has operations in Buckie and Aberdeen, saw pre-tax profits fall to £2.53million, down from £4.46million in the prior year.
The company said the slump was largely due to the impairment, adding that "close control" of costs meant it was able to increase gross profit percentage from 23% to 26%. The group operating profit was "healthy" at £4.3million, it added.
However, the slump means that the company employed 337 people on average in the latest period which was 12 less than the year before
The company said it has not been dissuaded from pursuing opportunities in the oil & gas industry.
Chairman Richard Forsyth said: "The results for the year have been very good despite the continued downturn in the oil & gas industry which has had an impact on the business.
"This has largely been offset by a very strong performance on our distillation side, which continues to be very positive going forward."
The firm has its roots in a brass and copperworks bought by the current managing director's grandfather, Alexander Forsyth, in 1933. It has been in the Forsyth family ever since.
It almost went out of business after the start of World War II but then saw boom times as the whisky industry thrived in the 1960s and 1970s.
Alexander's son, Ernest took control of it after the war, handing over the reins to the current owner in the 1970s. Mr Forsyth's son, also called Richard, is now managing director.
Forsyth's accounts show that the highest paid director received remuneration and company pension scheme contributions of £127,238 in 14/15, which was down from £153,466 in the previous year.