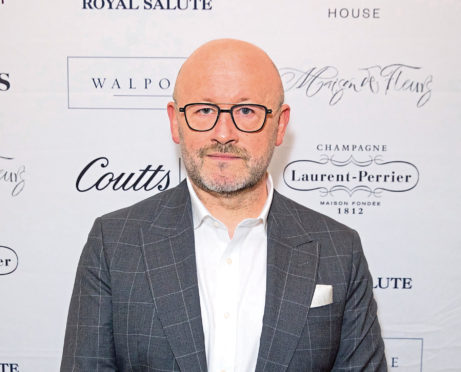 One of the bosses at cashmere firm Johnstons of Elgin has been named among the 50 most influential people in UK luxury.
The accolade for creative director Alan Scott came in the inaugural Walpole Power list, which included him in its "mavericks" category for those "bringing something new to British luxury".
Trade body Walpole, which counts more than 250 UK brands in its membership, unveiled the full list at a prestigious event in London.
Walpole chief executive Helen Brocklebank said: "British luxury has a unique sensibility – its products and experiences make the country famous throughout the world for creativity, craftsmanship, innovation and the ability to conjure new, exciting, relevant stories from a magical past.
"But what makes British luxury a £48 billion power house is the exceptional ability of the people inside its brands. Walpole's annual Luxury Power List recognises and celebrates 50 talented individuals and their impact on this extraordinary, fast-growing sector."
Mr Scott was appointed creative director at Johnstons in 2016. Two years later, the firm made its debut at London Fashion Week.
"Our brand ethos is to always look forward but to keep an eye on our rich heritage and craftsmanship," he said.
"Since joining, it's been my dream to elevate the brand to a level that makes it into a British benchmark of luxury."