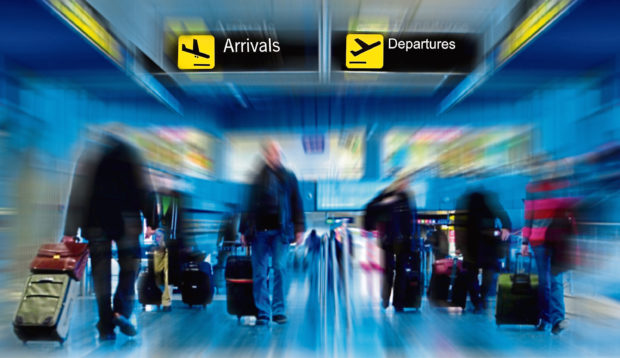 Aviation industry figures show contrasting fortunes for the region's two biggest airports last year.
While Inverness Airport enjoyed a near-5% rise in passenger numbers last year, its rival in Aberdeen suffered a 4.7% fall – extending a long run of decline at the north-east gateway.
The Highland capital's airport has been catching up with its bigger north-east counterpart, helped by its exemption from air passenger duty (APD).
Monthly passenger numbers at Aberdeen International Airport (AIA) have been falling year-on-year since May 2018, with the terminal struggling to shake off the impact of a severe oil and gas downturn.
It has also suffered key route losses in recent years, particularly Lufthansa's decision to axe its Aberdeen-Frankfurt flights – which took away a link to one of Europe's biggest airports and a key hub for onward connections.
Last year, budget carrier easyJet brought a halt to its Aberdeen-London Gatwick service. That left an even bigger gap on the route map, denying north-east passengers access to London's second-largest airport.
Analysis of Civil Aviation Authority (CAA) data by The Press and Journal has revealed just over 2.91 million passengers passed through AIA last year, compared with 3.06m in 2018.
The best month of 2019 was July, when 280,120 people used the terminal, while last February's total of 196,653 was the worst for the year.
Passenger numbers at Inverness grew to 938,240 last year, up from 894,360 in 2018, as the Highland gateway benefited from several new routes.
According to the CAA figures, August was the best month for Inverness Airport last year, with 101,970 passengers flying in and out, while the worst was January, with 49,018.
The narrowing gap between Inverness and AIA will fuel growing concerns in the north-east that a U-turn on APD by the Scottish Government will maintain an uneven playing field between the two airports.
Managing director positive about Aberdeen terminal's prospects
Figures supplied by AIA yesterday included small charter aircraft, which the CAA excludes, and put last year's total at 2.97m – down by 4.1% from 3.1m in 2018.
But AIA managing director Steve Szalay was upbeat about prospects for the Aberdeen terminal.
"We see 2020 as a year of consolidation for passenger numbers, while a Brexit deal is negotiated," Mr Szalay said, adding: "We are very optimistic for growth in 2021.
"My route priorities remain Gatwick and Frankfurt – we simply must be able to connect to these two important hubs.
"Air passenger duty continues to negatively impact our ability to win back routes. All we desire is a level playing field when it comes to competing with Inverness for London and overseas routes.
"I'm keen the airport is a key player in this resurgent region, and for our part we have completely transformed our terminal and our customer satisfaction scores reflect this."
Bosses at Highlands and Islands Airports (Hial), which operates the terminal at Inverness and nine other north airports, as well as Dundee Airport, also came up with its own figures. Hial said passenger numbers at Inverness were up by 4.8% last year, to 946,391.
Including small commercial charters, passenger numbers at Sumburgh in Shetland fell by 11.8% to 328,163, which Hial said was largely due to altered flight patterns supporting offshore oil and gas operations. Scheduled passenger numbers were also lower on Aberdeen and Glasgow routes.
Barra, Benbecula, Campbeltown, Kirkwall, Stornoway, Tiree and Wick all saw lower passenger numbers in 2019, compared with the previous year, but Islay's figure was slightly higher.
Hial managing director Inglis Lyon said the performance of the airports was in line with expectations and market trends.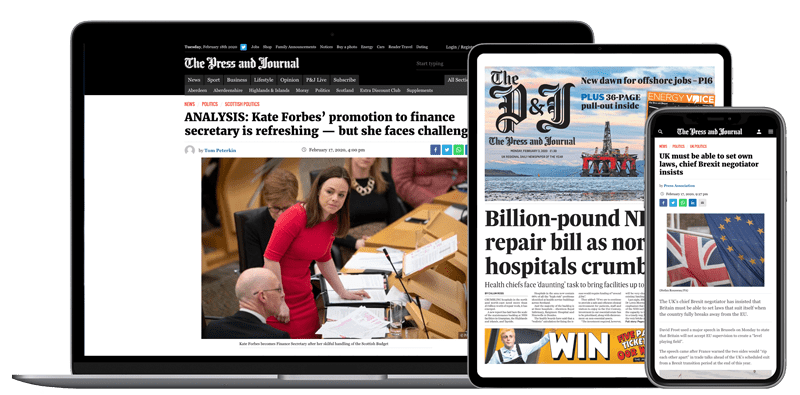 Help support quality local journalism … become a digital subscriber to The Press and Journal
For as little as £5.99 a month you can access all of our content, including Premium articles.
Subscribe