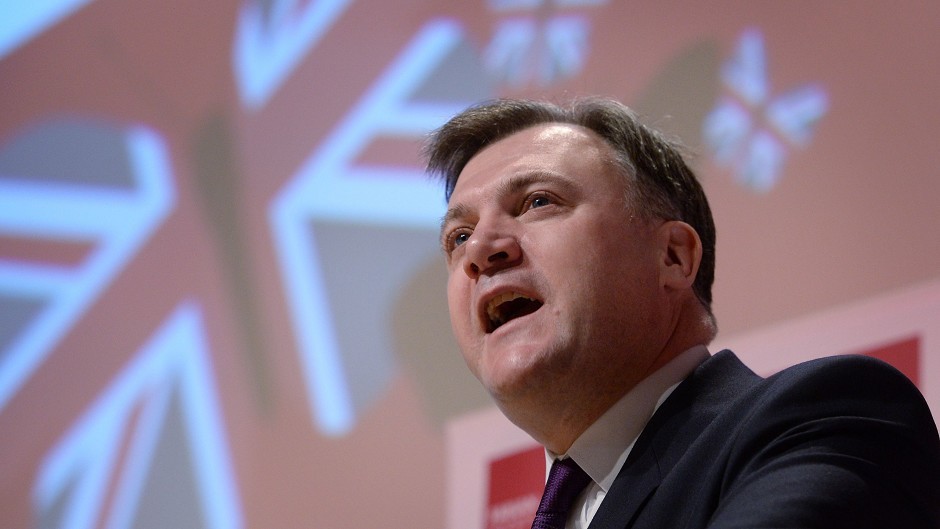 Shadow Chancellor Ed Balls has poured cold water on Scottish Government claims that it could manage the North Sea industry better than successive Westminster governments.
The Labour MP said there was "no evidence" that would be the case and claimed fluctuating oil prices would lead to "instability in fiscal and tax policy making" in an independent state.
First Minister Alex Salmond recently cited Chancellor George Osborne's infamous £10billion tax raid on the sector in 2011 as an example of why he believes the industry would benefit from a Yes vote in the referendum.
He promised there would be no major tax changes without consultation with the industry.
Energy Minister Fergus Ewing has claimed Scotland's oil wealth has been "squandered" for decades and described a decision not to set up an oil fund as a "huge error".
He said independence would enable the Scottish Government to create fiscal incentives to allow the North Sea industry to thrive.
Mr Balls said: "The problem for the SNP in terms of North Sea oil policy is we know the price fluctuates.
"The reality is oil prices are unstable and that causes fluctuations in your revenues and at the moment they are shared and spread across the UK.
"If that was just managed in Scotland I think that would lead to instability in fiscal and tax policy making.
"I see no evidence that Alex Salmond would do a better job of managing the North Sea but on the other hand there would be huge instability in fiscal policy in Scotland."
Mr Balls claimed the situation would have an impact on business and personal taxation.
"Scotland being reliant on North Sea oil as a source of revenue given the instability would be very, very difficult to handle," he added.
The Scottish Government said its Fiscal Commission Working Group had recommended that a short-term stabilisation fund and a long-term savings fund should be established immediately after independence.
A spokeswoman said the measures would "minimise North Sea revenue volatility from changes in oil prices".
She added that the group has also set out how an independent state could invest in a longer-term savings fund to ensure oil wealth provided a "lasting benefit" to Scotland.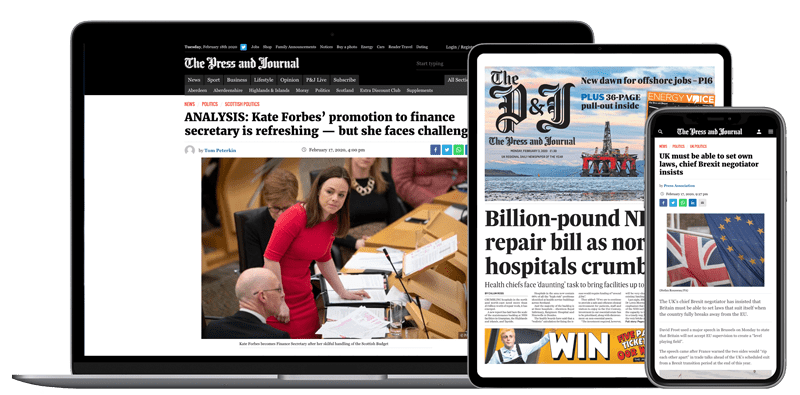 Help support quality local journalism … become a digital subscriber to The Press and Journal
For as little as £5.99 a month you can access all of our content, including Premium articles.
Subscribe