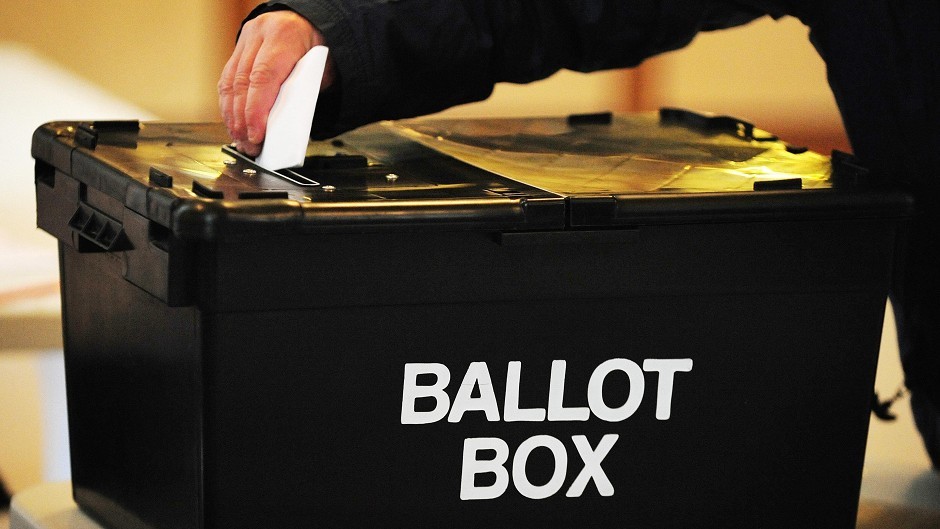 The majority of businesses in the north-east think the wrong question will be on this week's independence referendum ballot paper.
A survey conducted by Aberdeen and Grampian Chamber of Trade found that two-thirds thought there should be a third option of more powers for Holyrood.
Given a choice of questions, 37% of respondents said they wanted to see "more devolution" included on the ballot, while 33% agreed there should have been a negotiated proposition based on an agreed proposal from both Holyrood and Westminster, to remove uncertainties.
Only a quarter (26%) felt that a straight Yes or No choice was the right approach to the referendum.
Despite nearly 79% saying that they thought that Yes Scotland had had the best campaign, 65% said that they were likely to vote No and 22% likely to vote Yes.
Chamber chief executive Robert Collier said the business organisation had taken a "strictly neutral line" in the independence debate.
"However neutral does not mean silent, and we have commented widely on our members' behalf, and have consistently criticised both campaigns for giving us a binary choice of Yes or 'no' based on adversarial politics rather than constitutional choices," he said.
"We believe that the issues may be much more complicated than the simple question we are being asked."
When the design of the ballot paper was agreed, a third question on more devolution was rejected on the ground it would complicate matters.
Former Scottish Secretary Michael Moore told MPs in 2012: "I don't think we can have a referendum on independence if we don't have a single question.
"The mandate secured by the SNP was for an independence referendum, I don't accept for a minute that independence and devolution are the same thing, there isn't a sliding scale between the two and they should not be on the same ballot paper.
"Secondly, there isn't a second question to ask, there isn't a body of opinion out there that has given us a fully-formed question on the next stage of devolution beyond the Scotland Act.
"Lastly, there is a legitimacy point, there are clever ways of trying to formulate a two-question ballot paper but you end up with the difficulty of how to interpret the answer.
"No one would have confidence in the outcome if you are arguing what is meant by the outcome."
More reading on the Independence Referendum:
Scottish Independence: David Cameron jets into Aberdeen to try to save the Union