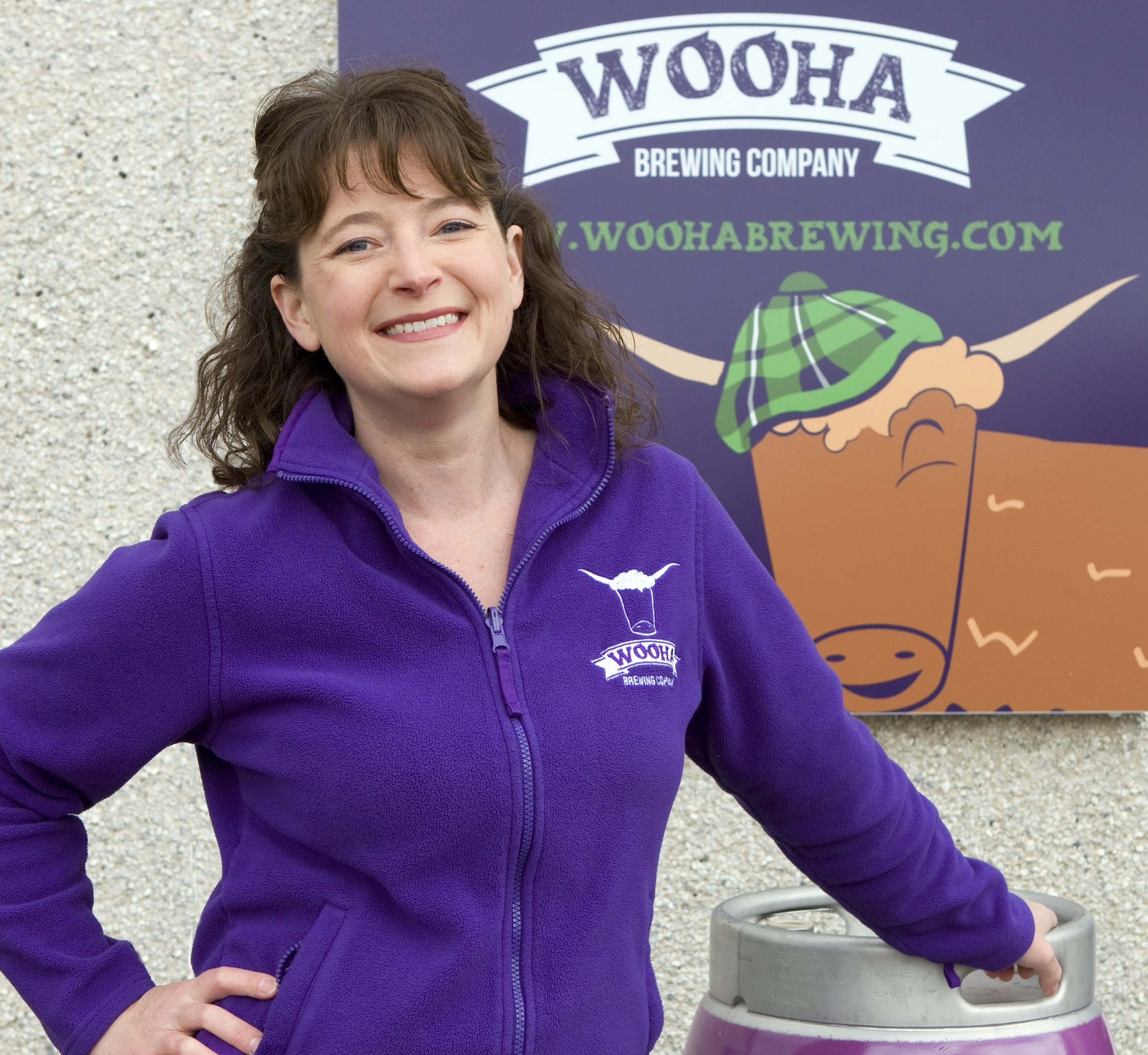 A microbrewery in Nairn that is led by an all-female management team is planning to make a splash in the Scottish beer market just months after its first offerings hit the shelves.
WooHa Brewing Company – whose team comprises three women from Scotland, Germany and the US – said yesterday it will trial two of its new craft beers at a festival in Inverness this month.
WooHa launched its first products – a lager and a porter – at the seventh annual beer and music festival at Nairn's Bandstand Bar in April.
Yesterday, the brewery said it aims to have WooHa IPA and WooHa Wheat ready for North Hop, the biggest indoor craft beer festival in the Highlands.
The company's entry to the market points to the continued expansion of Scotland's brewing sector, which has been ruffled by new drink-driving laws that have hit sales at bars and other licensed premises.
WooHa was set up by head brewer Heather McDonald last year, before going on to open its first premises in January 2015.
Mrs McDonald, who has a background in microbiology, has applied her scientific knowhow to create modern hops strains in the brewing process.
And WooHa has installed a custom-built bottling line to aid the bottle-conditioning process, which involves letting the yeast naturally put some fizz in the beer following fermentation, rather than pumping carbon dioxide into it.
Mrs McDonald said: "I have always had a passion for craft beer and after studying microbiology I saw an opportunity to use my skills and knowledge of the market to create a unique, modern craft beer product.
"We have decided to attend the annual North Hop craft beer festival this year, and we are extremely excited to see how the festivalgoers react to our brews.
"North Hop has a great reputation in the Inverness and surrounding area and will allow us to connect with our customers in a new way, being face-to-face allowing us to give them an insight into the brewery."
North Hop is being held at Eden Court on August 21-22.