A US-backed investment fund has called in the administrators on a discount shoe chain, putting 2,000 UK jobs at risk.
The move comes just weeks after Alteri Investors acquired the Brantano retail chain in a deal that also included Jones Bootmaker, which is not in administration.
Alteri, which is backed by US-based fund giant Apollo Global Management, bought both UK retail chains from Dutch group Macintosh Fashions for £12.3million in October.
Administrators said Brantano, which has 140 stores and 60 concessions across the UK, will continue to trade while they seek a buyer for the business.
But they warned that the chain had experienced "difficult trading conditions" despite "sustained efforts" to make the business more commercially viable.
Tony Barrell, lead administrator at PwC, said: "The continuing challenging conditions for 'bricks and mortar' retail stores are well documented. Like many others, Brantano has been hit hard by the change in consumers' shopping habits and the evolution of the UK retail environment.
"The administrators are continuing to trade the businesses as normal whilst we assess the trading strategy over the coming days and weeks. Staff will be paid their arrears of wages and salaries, and will continue to be paid for their work during the administration."
In the north, the chain runs shops in Aberdeen, Elgin, Inverness and Inverurie and employs 36 members of staff.
Apollo, which manages funds worth around £113billion, set up Alteri in 2014 to invest in struggling UK and German retailers. The Jones Bootmaker/Brantano deal was its first major UK acquisition although it has also acted as a lender to suit retailer, Austin Reed.
Robert Moran, deals partner at PwC who is leading the sales process and said: "Brantano is an established value shoe retailer in the UK and Jones Bootmaker/Brantano businesses attracted considerable interest during the 2015 sales process. We are now assessing interest in the UK Brantano business as a whole or its parts and we welcome approaches from interested parties."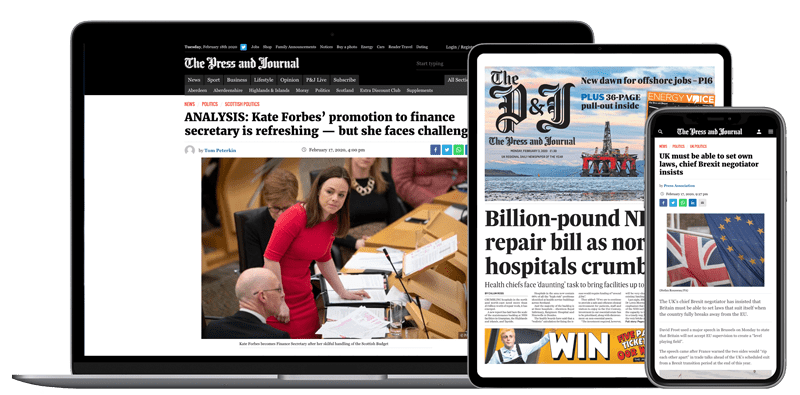 Help support quality local journalism … become a digital subscriber to The Press and Journal
For as little as £5.99 a month you can access all of our content, including Premium articles.
Subscribe