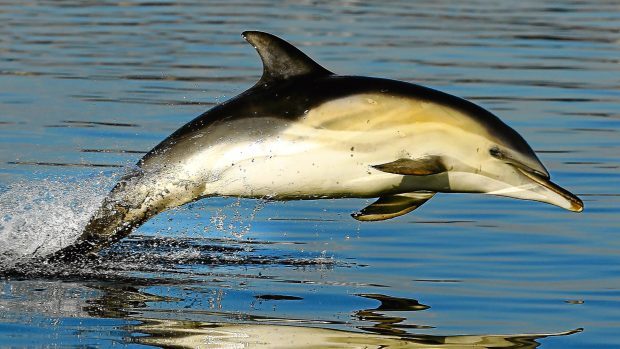 Many thousands of dolphins, whales and porpoises continue to be killed in fishing nets – and some European countries are failing to tackle the problem, a new report has warned.
Incidental entanglement in nets and gear – or "bycatch" – is the biggest threat to the marine mammals, trapping them underwater where they suffocate or are badly injured, campaigners said yesterday.
The UK was praised for fully complying with its obligations to report and monitor bycatch, and to put in place measures such as "acoustic deterrent devices" to prevent it happening.
But wildlife charity WDC (Whale and Dolphin Conservation) said Spain, Finland and Sweden had been "notably poor" in implementing the European Union regulation which aims to protect dolphins, whales and porpoises from fisheries.
The law is too weak to tackle the problem as it covers only some vessels, areas and types of fishing gear, the report said.
Uncertainties over dolphin and porpoise numbers and inadequate monitoring and measures to stop animals getting tangled in nets mean bycatch could be higher than reported and be having an impact on populations across all EU seas, WDC warned.
The study looked at 15 EU countries fishing in the north-east Atlantic, North Sea and Baltic Sea between 2006 and 2014.
It comes ahead of a European Parliamentary vote on replacing the regulation, with WDC warning that efforts led by Spain, which has Europe's biggest fishing fleet, could mean the existing rules are weakened further.
The charity wants EU countries to be forced to comply with the rules and implement any future measures that replace them.
It is also calling for vessels to have observers onboard or remote electronic monitoring to check on bycatch, and put in place more measures to prevent marine mammals getting caught up in nets and gear.
Report author Fiona Read said the study's results were "shocking".
Scottish Fishermen's Federation chief executive Bertie Armstrong said the UK industry had "long since dispensed" with gear such as drift and static nets which were particularly problematic for marine mammals.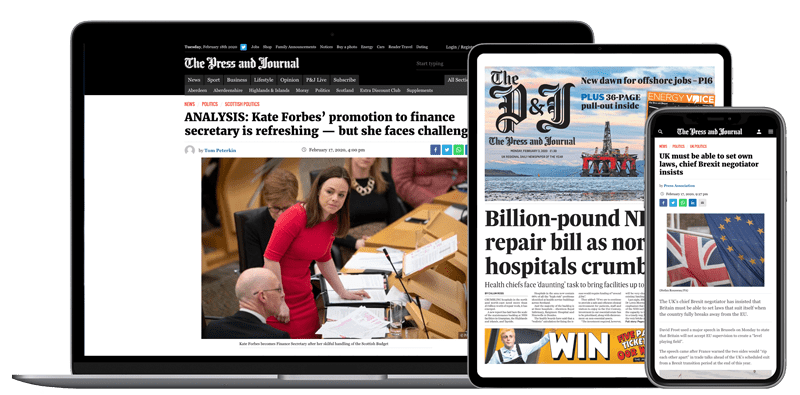 Help support quality local journalism … become a digital subscriber to The Press and Journal
For as little as £5.99 a month you can access all of our content, including Premium articles.
Subscribe