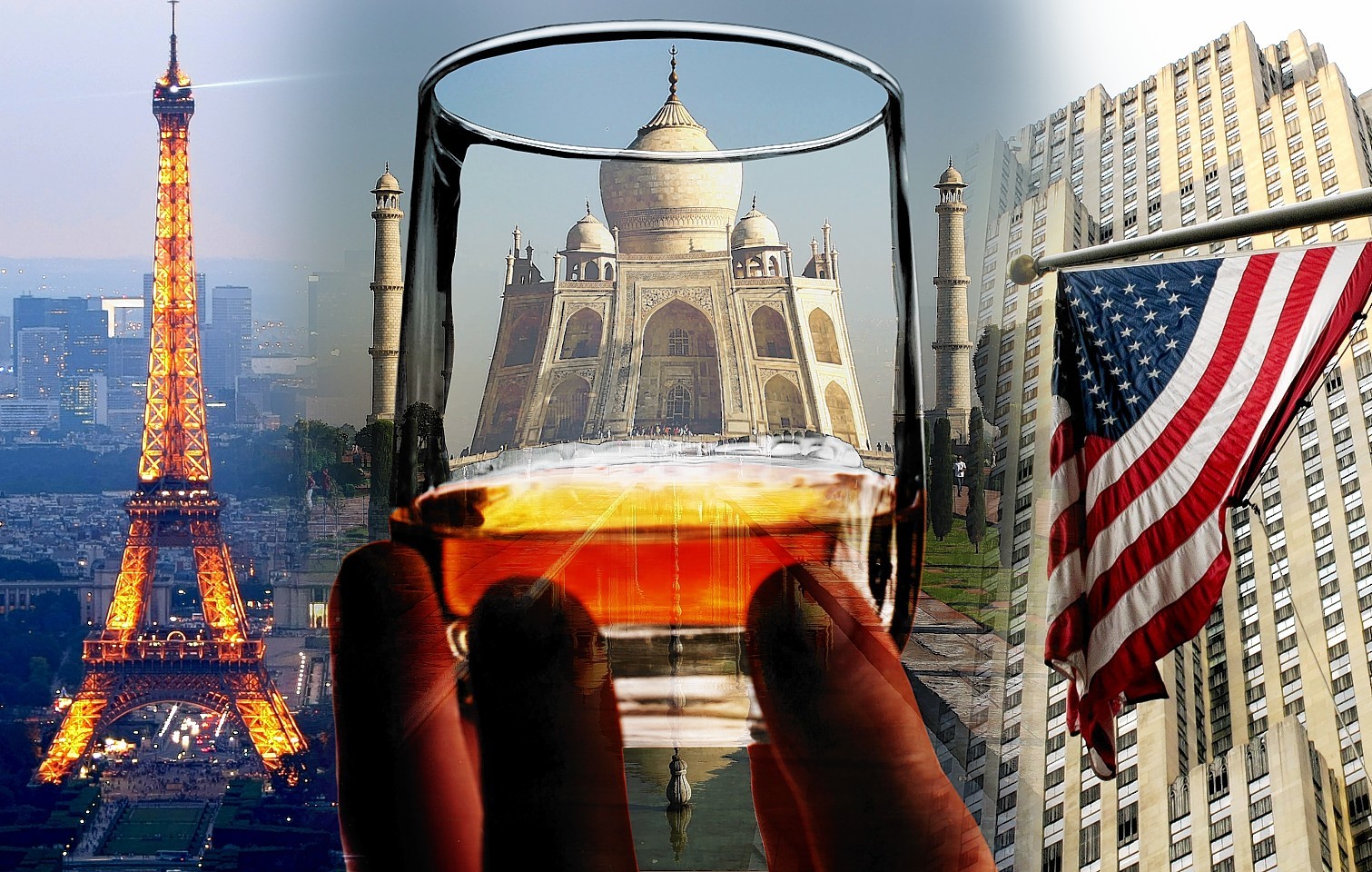 Scotland's national drink suffered a worrying slump in global demand during the first half of the year, new figures show.
But industry body the Scotch Whisky Association (SWA) said yesterday the long-term outlook for whisky-makers was good and further devolved powers for Scotland in the wake of last week's independence referendum could help sales.
SWA said the total value of whisky sold overseas during the six months to June 30 was £1.77billion, an 11% decline from the same period in 2013.
The total volume shipped overseas was down by 5.5% to 532million standard 70cl bottles.
Volume sales to Singapore – a key distribution hub for Asia – fell by 47% to 18million bottles.
Exports to the US – the top market for overseas whisky sales in terms of revenue – were down by 12% in volume to 54.7million bottles and 16% by value to £327.7million.
But some developing markets enjoyed strong growth – such as Estonia, where volumes grew by 53% to 6.3million bottles.
Panama, Japan, India and Thailand were among other countries showing fast-growing demand for the drink.
Exports to the United Arab Emirates were up 26% by value to £54million, with the area acting as a distribution hub for parts of Africa, Asia and India.
Sales in Australia were up 4% by value to £37million.
SWA said government action was needed to help the industry through a difficult patch amid continuing economic woes around the world.
Chief executive David Frost added: "We are confident that Scotch whisky will continue to grow in the long-term as markets stabilise and new ones, such as emerging economies across Africa, open up.
"However, it is clear that in the short-run there are economic headwinds affecting exports.
"The latest figures also act as a reminder that the success of Scotch whisky can't be taken for granted.
"We need support from government to beat down trade barriers and help us access new markets overseas.
"That is why we are determined to play a full part in the forthcoming debate about further devolution, so that it enables a supportive business environment to ensure the future success of Scotch whisky."
France kept its place as the biggest market by volume in the first half of 2014, with sales growing by 3% to 85.6million bottles.
SWA said demand was levelling off in some markets after a decade of fast growth, with Chinese sales also hit by a recent government crackdown on extravagant gift-giving.
But new distilleries in the pipeline and a commitment of up to £2billion by whisky producers highlighted confidence in the industry's long-term prospects, the association added.