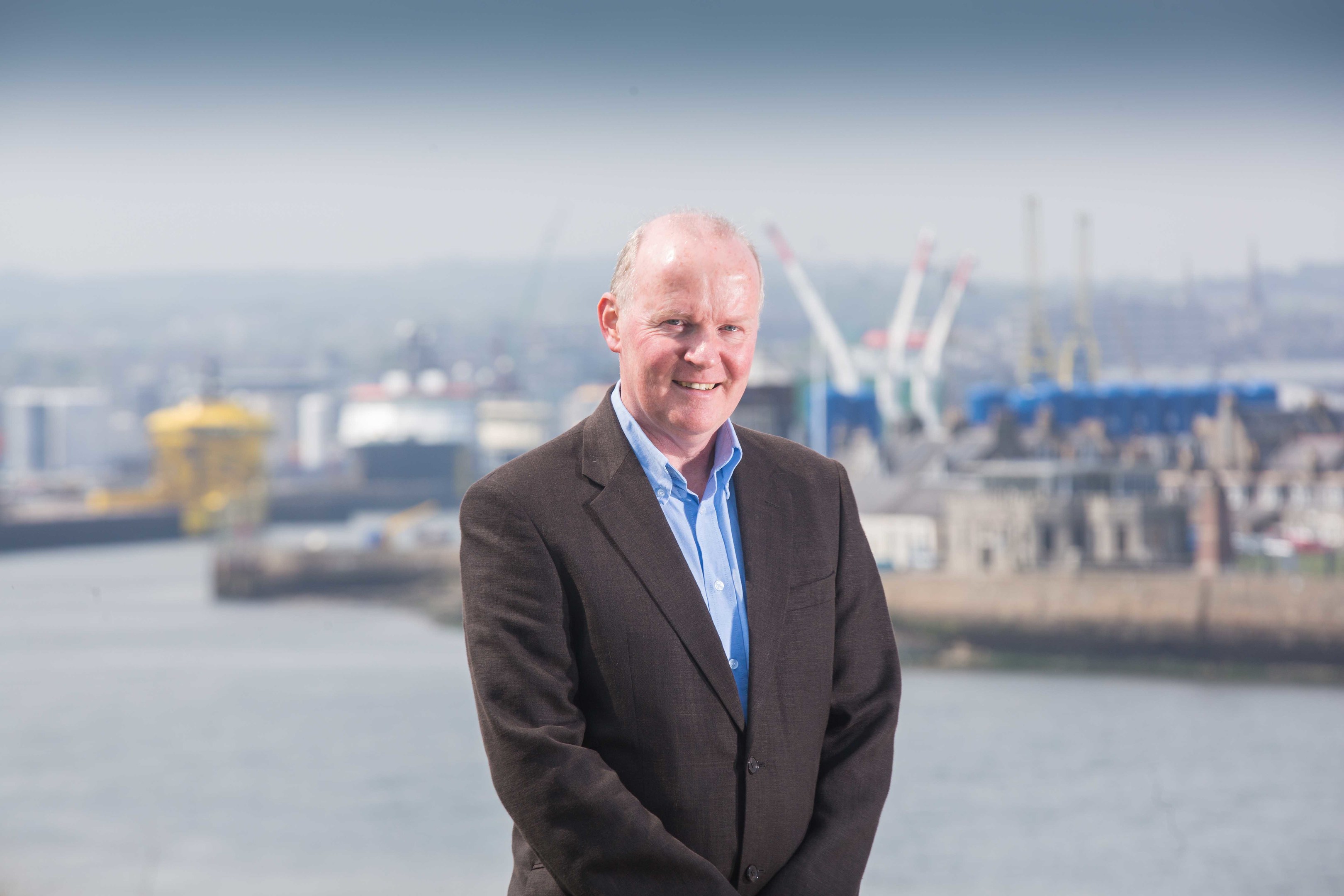 The Aberdonian boss of a north-east England-based hydraulic engineering firm has announced plans to expand the firm's "booming" Granite City business.
Andrew Esson – managing director at Quick Hydraulics, of North Shields – said yesterday the company had seen annual turnover from its Aberdeen-focused activities rise to £502,000, from £100,000 last year.
Quick Hydraulics, founded in 1977, will open a permanent office in Queen's Gardens in the city's west end on Monday. Its first Aberdeen-based employee, Charlie Munro, has been tasked with finding new clients.
The firm also plans to open a workshop in Europe's energy capital, potentially creating 12 jobs, as it chases a total turnover target of £1million for 2015.
Mr Esson, who took over the reins at Quick Hydraulics in September 2011 following a management buy-in, said: "Business is booming for us in Aberdeen.
"We are committed to the city and this is emphasised by Charles' appointment and the opening of our base in Queen's Gardens.
"Our financial success is also due to our rapid response to our Aberdeen customers' needs. Now with Charlie based in our new facility on a full-time basis, we will be able to delight our clients even further.
"We have 34 engineers and technicians working in North Shields who service the Aberdeen market and our customers will continue to gain access to our talented team."
At one point it looked like Mr Esson's plans to lead Quick Hydraulics would remain nothing more than a pipe dream due to increased risk-aversion among lenders after the financial crisis.
In July 2011, he left his post as head of ContiTech Beattie – the UK wing of car-parts maker Continental – as he felt the only way to further his career was to move abroad, a jump he was reluctant to make.
He identified Quick Hydraulics as a company ripe for a takeover and entered into talks with Peter Quick, the son of the firm's founder, Ron Quick.
Peter Quick was willing to sell, but Mr Esson was warned by lawyers that banks' cautious lending policies meant the probability of getting the deal over the line was only 50/50.
But Mr Esson, who was crowned Northumberland and Tyneside business executive of the year in 2010, used his clout to secure funding from Santander Bank and a small group of experienced engineering investors, allowing the deal to be pushed through.
Quick Hydraulics, which in 1994 provided hydraulic power units for the Tees Barrage, had about 14 employees at the time of the buy-in but the ranks have swollen since then.