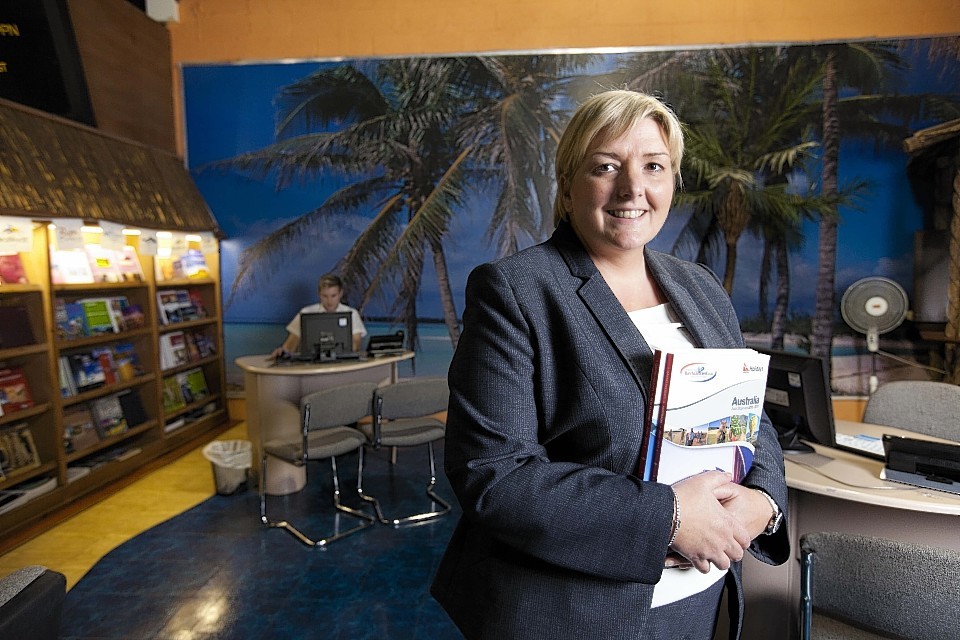 Scottish travel agency Barrhead Travel has revealed its passenger numbers and holiday bookings soared in June 2015.
Year on year figures for June show that passenger departure numbers are up by 15% this year on last.
In June 2015, the number of bookings for summer 2015 holidays was 25% higher than in 2014. There was also a 22% increase in summer 2016 holidays booked in June, and a 39% increase in winter 2015/2016 bookings.
The company's longhaul and cruise divisions also performed well, providing sales increases of 33% and 19% respectively.
The results show that Barrhead is continuing to outpace the general travel market which has been hit by "travel headwinds", the firm said.
Chief executive Sharon Munro said Barrhead's summer charter flight programme from Glasgow, Edinburgh and Aberdeen airports had made a significant contribution to the results.
She said: "This is our fifth year of operating our own programme and this year we will take 22,000 passengers abroad on our own flights. Providing a high quality service to the sun using British Airways aircraft has been very well received by travellers from Scotland."
Ms Munro added: "We employ 850 people, mainly in Scotland, and are committed to employing young people through the Modern Apprentice programme, as we see them as crucial to our future. While we will still look to grow the business in Scotland, where the majority of our branches and all our support teams are based, our expansion plans for this year include a new superstore in England, further details of which we'll be announcing in the next few weeks."