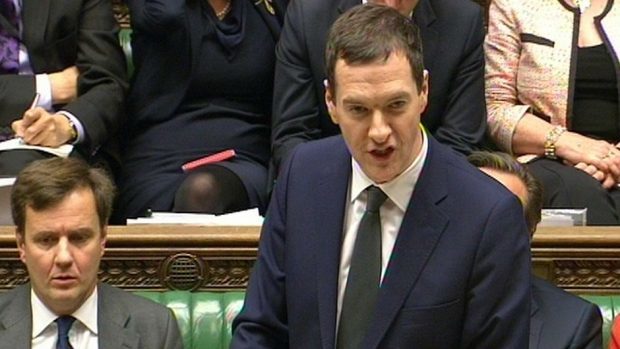 Scottish business leaders yesterday called for clarity over the new £3billion apprenticeship levy following George Osborne's Autumn Statement.
The chancellor finally revealed the amount businesses would have to pay, but did not explain how the funds would be put towards boosting youth employment north of the border.
He first unveiled tentative plans for the tax during his July Budget, saying the money would be used to create three million apprenticeships.
It later emerged the charge would be applied throughout the UK, which led to concerns that Scottish firms would not get their fair share of the investment as apprenticeships are a devolved matter.
Yesterday, Mr Osborne said large employers would have to pay a tax amounting to 0.5% of their total wage bill from April 2017.
Companies with a wage bill below £3million are exempt from the levy, so fewer than 2% of UK employers will have to pay, he said.
He added a new business-led body would be set up to address concerns that many apprenticeships are of poor quality.
But Scottish enterprises which hoped to find out how they would see a return on their investment were left in the dark.
The money is expected to be funnelled through the Treasury and back to the Scottish Government for redistribution, but it is not yet clear how the process will be managed.
Liz Cameron, head of the Scottish Chambers of Commerce, said: "We still appear to be no nearer identifying how the UK Government's proposed Apprenticeship Levy will apply to large businesses in Scotland.
"Yes, the chancellor has announced the rate of the levy, but the detail of its application to Scottish businesses remains subject to agreement between the UK and Scottish governments to resolve the practicalities of implementation and how this will affect the development of valuable talent in Scotland."
Mike Tholen, Oil & Gas UK's economics director, said: "It is not yet known how businesses based in Scotland will be able to claim back for apprentice training, nor the proportion of training costs that can be recouped, so we will seek more information from Scottish ministers."
A spokeswoman for the Scottish Government said: "The UK Government has still to provide clarity on how Scotland's share of levy raised will be calculated and transferred to the Scottish Government.
"We will work with industry to explore how levy funding that comes to Scotland can benefit employers, young people and the delivery of our successful Modern Apprenticeship programme."
Meanwhile, the Institute of Directors labelled the levy a "new payroll tax" and warned it would be "a big new cost for companies".
Mr Tholen said that because the levy was based on payroll, oil and gas firms would be "disproportionately hit at a time of cost pressure".
But the Office for Budget Responsibility said it expected employers to pass the costs on to employees, weighing down on wage growth in the process.