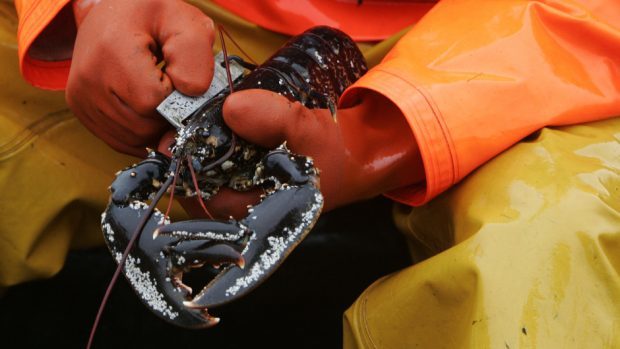 A crackdown on "hobby fishers" who sell lobsters, prawns, crabs, scallops and other seafood for financial gain was welcomed by an industry leader last night.
Scottish Creel Fishermen's Federation (SCFF) chairman Alistair Sinclair said genuine commercial fishers supported efforts to end a practice which was widespread and had "been going on ever since people started to fish".
He was speaking after the Scottish Government launched a consultation on plans to introduce catch limits for hobby fishers in inshore waters.
SCFF, which has 480 members around Scotland, has played a key role in discussions on the way forward for hobby and unlicensed fishermen.
Mr Sinclair said: "It was widely recognised around the table that there is a black market serving people who want to procure their shellfish as cheaply as possible.
"This affects bona fide fishermen who are trying to earn their living from the sea."
Quotas will be set for key shellfish species to prevent and deter people from selling their catch illegally.
Fisheries Secretary Fergus Ewing said: "We are asking for views as to what these limits should look like and I would urge all those with an interest to respond to the consultation by July 31.
"Any restrictions we put in place will be proportionate, enforceable and allow genuine fishermen to enjoy this pastime.
"My view is that limits will vary depending on the species but will be sufficient to allow a hobby activity, while preventing unlicensed fishermen landing a significant catch."
A Holyrood spokeswoman added: "The Scottish Government supports and encourages the many individuals who enjoy fishing as a hobby.
"However, we are aware that there are unlicensed fishermen who are operating commercially but claim to be a hobby fishermen.
"There is wide support from the industry that these fishermen, who are not licensed to fish on a commercial basis, should have restrictions in place to limit the number per species that they can take.
"The consultation seeks views from the industry as to the what these limits should be for lobster, nephrops, crab and scallops."