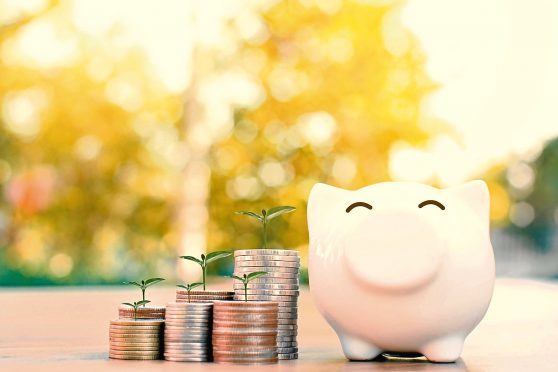 What does being "good" with money mean to you?
Is it maximising your returns, borrowing cheaply or the impact your financial habits could be having on the wider world?
Though they might not always be obvious, there are ethical options out there which allow people, through their money habits, to help make a positive impact on the environment and society.
Research from Triodos Bank has found a big appetite among UK investors for creating positive change, with two thirds (67%) of those surveyed saying that for the economy to succeed in the long term, investors need to support progressive and pioneering businesses.
Triodos Bank UK managing director Bevis Watts said investors increasingly recognised the power of money to be a "powerful tool for change".
He added: "They know they can exert a positive influence on our wider society by simply channeling their investments into things that benefit not only themselves but also the world around them."
What does being good with money involve? Who our money is banked or saved with can have a big impact.
Different people have different beliefs about ethics, so it's very much down to personal choice when it comes to how to be "good" with your money. There may be particular organisations, for example, whose aims mirror your own beliefs and principles.
UK Sustainable Investment and Finance Association chief excecutive Simon Howard said: "We're flagging that it's up to the public to make sure they are taking advantage of the products available in banking and investment to make good money choices."
How does where I put my money make a difference? The firms looking after your money may also do business with companies whose activities you support, or they may carry out activities you're not keen on. Rather than just boycotting companies whose actions you don't agree with, people you could consider actively investing in those whose values you support.
According to John David, head of Rathbone Greenbank Investments, investing ethically can also bring about change within companies.
Mr David said: "Shareholder activism, for example voting on executive pay or environmental reporting, can be very effective in provoking change in an organisation."
Information about ethical and sustainable options potentially available can be found at goodmoneyweek.com. The Financial Conduct Authority also has a warning list at
fca.org.uk/scamsmart