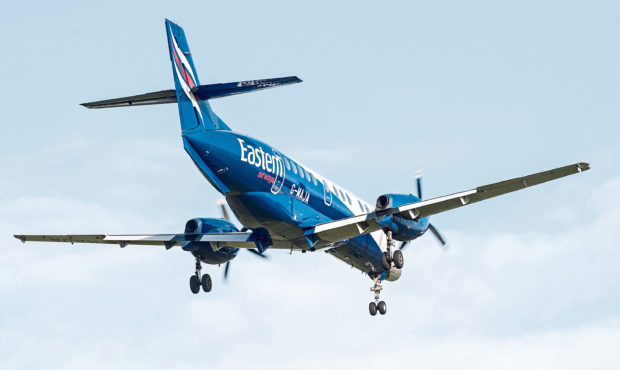 Eastern Airways has insisted its future is secure despite its auditor warning of a "material uncertainty" facing the business.
Newly published accounts for the airline, which recently axed its Aberdeen-Wick service, include a bullish statement from owner and sole director Richard Lake.
Mr Lake, who founded Eastern in 1997, sold a co-owned majority stake to helicopter giant Bristow in 2014 and bought 100% back last year, said the carrier had enjoyed a "strong and exceptional year".
Eastern's parent, Orient Industrial Holdings, posted pre-tax losses of £284,000 on revenue of £47.58 million for the 11 months to March 31. These were the first figures for Orient since it acquired Humberside Airport-based Eastern in May 2019.
Accounts published earlier this year for Eastern's UK arm showed it was nearly £6.2m in the red during the 12 months to March 31 2019, having recorded losses of almost £6.8m the year before.
Orient's accounts reveal one-off costs of £594,000 in redundancy payments and £371,000 in "early return" fees for Saab aircraft. The company employed 308 people,on average, during 2019-20.
Eastern declined to comment. In his statement, signed off on August 6, Mr Lake said: "Aviation faces an uncertain future, with what could be a longer term travel freeze and the risks of a slow recovery.
"Orient . . . is undertaking significant measures internally to preserve cash and liquidity, as well as operational efficiency and cost savings."
He highlighted the group's "good mix" of business activities, "substantial" cash balance, "unencumbered" aircraft and no debt refinancings due, while talks were taking place with lenders "who recognise our strength of balance sheet and business model".
But auditor John Taheny, of accountancy firm Bissel & Brown, said Mr Lake's confident outlook had assumed a phased increase in bookings and flights after August.
The potential for further disruption due to Covid-19 meant there was a "material uncertainty which may cast significant doubt about the group's ability to continue as a going concern", Mr Taheny added.
Aberdeen became airline's only Scots destination after Wick axed
Eastern Airways was the largest carrier operating out of Aberdeen International Airport (AIA), in terms of both number of flights and destinations served, until expansion at Sottish rival Loganair changed the game.
AIA now has the honour of being Eastern's only Scottish destination, thanks to services connecting the Granite City to Cardiff, Humberside, Southampton and Teesside airports.
In June it emerged Eastern was axing its Aberdeen-Wick route leaving the Caithness terminal with no commercial operator and worries over its future.
Eastern was founded in 1997 by aviation entrepreneur Richard Lake stepping in to save a service between Aberdeen and Humberside after KLM withdrew from the route. The Granite City's reputation as the oil and gas capital of Europe has continued to play a bit part in Eastern's business strategy over the years as the airline built its network of scheduled services around the North Sea offshore industry.
Other airports served by Eastern today include Newcastle, Leeds-Bradford, Manchester, Newquay, London Heathrow, Anglesey, Isle of Man, Belfast and Dublin.
According to the airline's website, it has no international routes apart from those from Southampton and Teesside to Dublin.
Eastern's fleet is made up of British Aerospace Jetstream turboprop, Saab jet prop, ATR 600 series, Embraer regional jet and Embraer E-jet aircraft.
Financial terms of the deal that saw Mr Lake re-acquire the airline last year were undisclosed, although he is believed to have paid substantially less than the £27 million he received for the business in 2017.
It is not just Covid casting a cloud – the accounts of Eastern's parent carry a warning that Brexit may reduce demand for flights to and from the UK, and affect Eastern's ad-hoc charter business.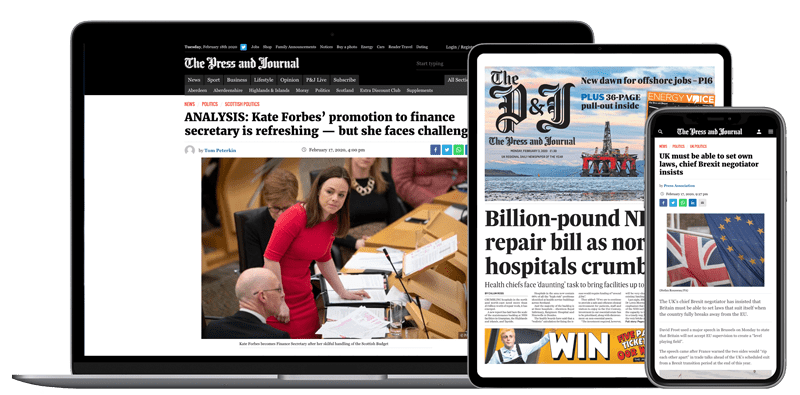 Help support quality local journalism … become a digital subscriber to The Press and Journal
For as little as £5.99 a month you can access all of our content, including Premium articles.
Subscribe