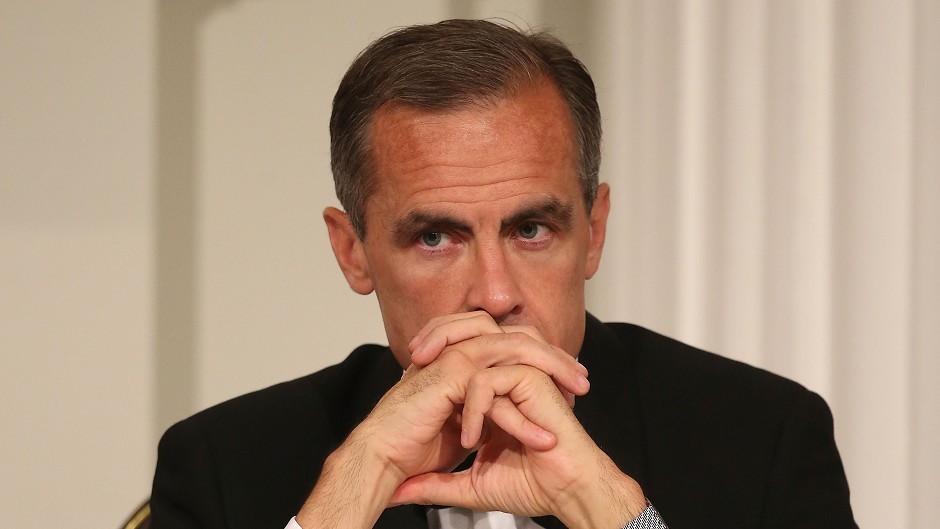 The Bank of England has said that British banks had a "dreadful record" on mis-selling complex interest rate hedging products to small businesses and warned that it would keep a close eye on them.
BoE Governor Mark Carney, speaking to a panel of lawmakers about financial stability, said there had been clear malpractice and that firms' problems should not be viewed as an inevitable side-effect of low interest rates.
"This just goes right back into the mis-selling issue, and it's not a monetary policy issue," he said.
Andrew Bailey, the BoE deputy governor responsible for bank regulation, said the "dreadful record of British banks and selling hedging products to customers" meant he would be looking closely to see if they bent new rules meant to stop this.
"We will have to be very vigilant about this," he said.
Before the financial crisis, many businesses bought the products to protect against interest rate rises, but ended up facing crippling costs after the BoE cut rates to a record-low 0.5% in March 2009.
Last year, the Financial Conduct Authority (FCA), a regulator, ordered Barclays, Royal Bank of Scotland, HSBC and Lloyds Banking Group to investigate nearly 30,000 cases of potential mis-selling.
To date the banks have paid out just a third of the £3.75billion they set aside to pay compensation.
Meanwhile, US and UK regulators are nearing a deal with Lloyds to resolve investigations into the bank's alleged attempts to manipulate benchmark interest rates.
It is thought that settlement talks had accelerated recently and regulators are hoping to announce a deal in the next few weeks.
As negotiations between Lloyds and regulators were still in progress and the size of the financial penalty that Lloyds is likely to pay was not clear.
Lloyds is 25% owned by the British government after a taxpayer bailout and would join several other banks to be fined or to settle allegations of attempted rigging of the London interbank offered rate, or Libor, and other benchmark rates.
A Lloyds spokesman said: "As we have disclosed, Lloyds Banking Group continues to receive requests for information from a number of government agencies with regard to their investigations into interbank offered rates (including Libor). We are co-operating with those investigations. If required the group would update the market as appropriate."