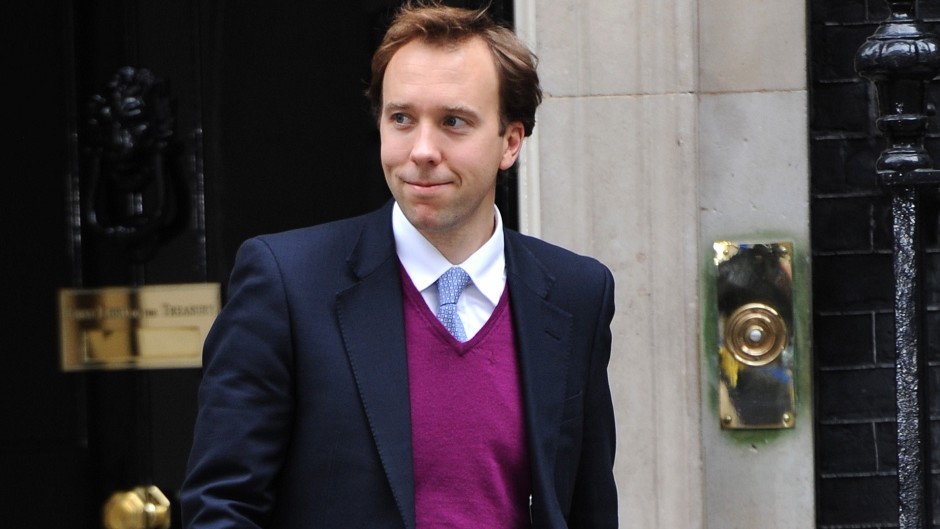 Prime Minister David Cameron was accused of presiding over an "absolute farce" last night after appointing a 15th oil and gas minister in 17 years.
Matt Hancock became the fourth energy minister in the four years of the coalition government as part of a wide-ranging Westminster re-shuffle.
The Conservative MP for West Suffolk replaces Dundee-raised Michael Fallon, who has been promoted to defence secretary after less than 16 months in his former role.
Mr Hancock will also take over Mr Fallon's two other jobs as business minister and minister for Portsmouth.
In a further blow to the North Sea industry, Mr Cameron also moved Nicky Morgan, the Treasury minister in charge of offshore tax, to education secretary.
The changes were made despite a previous pledge from the Tory leader to end the ministerial merry-go-round at the energy department.
It prompted a furious response from his political opponents last night – and concern among industry leaders.
Kevin Stewart, SNP MSP for Aberdeen Central, said: "The oil and gas industry is being taken for a ride by Westminster. They clearly have no understanding of how it works and seem to put energy very low on their priority list.
"Yet another minister, the fourth in four years, is just an absolute farce and shows the UK government's complete disregard for the sector."
A close ally of Chancellor George Osborne, Mr Hancock became skills minister in 2012, adding an enterprise brief to his responsibilities last year.
David Gauke, former exchequer secretary to the Treasury, has been promoted to replace Ms Morgan as financial secretary to the Treasury.
Malcolm Webb, chief executive of Oil and Gas UK, said: "We congratulate Matthew Hancock on his appointment.
"However, today marks the appointment of the fourth energy minister in less than two years and Nicky Morgan's promotion means that we will also have the fifth Treasury minister with responsibility for oil and gas in less than three years.
"This change in government leadership comes at a critical time for our industry and must be managed to result in the least disruption to the conduct of policy initiatives now in train."
Sir Robert Smith, Liberal Democrat MP for West Aberdeenshire and Kincardine, said: "The new ministers in the Treasury and Department for Energy and Climate Change will need to recognise how important the oil and gas industry is for both jobs in the north-east and for revenue that benefits the whole of the UK.
"They should continue to take forward the recommendations made by Sir Ian Wood in the Wood Review and listen careful to the submissions made as part of the Treasury consultation on the tax regime for North Sea oil and gas."